Marc Houle is an electronic live performer & producer. Using elements of his own productions to create his sets, he pushes the boundaries of the controllers. We chatted with him about his tech setup.
Ask: When did you musical journey start? What propelled you into making music?
Marc Houle: My parents liked to have music around the house so my sister had a piano and I had drums when I was little. I was lucky to be around in a time when electronic music was growing and computers were starting to hit the home so combining the 2 and creating sounds that were new felt incredible. Making music still makes me happier than anything.
Ask: I've seen your setup in 2014 was quite minimal with a custom built Livid Controller and Ableton Live 9. Is this still what you're using?
No, the problem with being on the road with a custom controller is that when it breaks you're pretty helpless. So I keep them in the studio and bring a Novation as a controller now since it's easily replaceable.
Ask: Why did you choose a prototype Livid Controller? What does that provide you that say a Maschine, Push or Launchpad doesn't?
At the time I was using a Monome and a UC33. Making the Livid allowed me to combine the 2 and have a few step sequencers as well all in one box. The Monome part was MIDI not OSC which was also very nice. Since then, there have been a load of new controllers that hit the market so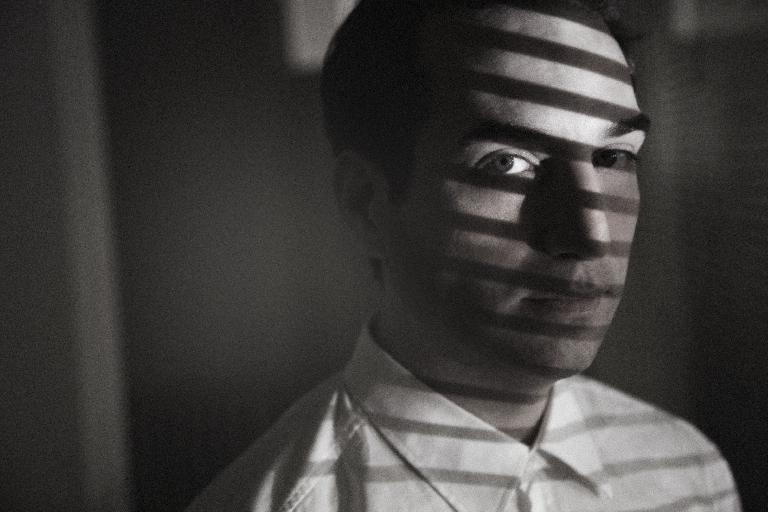 Ask: Does your setup change to mirror the venue you're playing at?
Not really—I've added a Roland AIRA TR-8 to the mix so that I can have a drum machine on stage as well. My Ableton setup is very flexible, allowing me to go from slow house to hard techno if the people want it. When I first started, my setup was all mapped out but now I love the chaos which sorta guarantees a different show every night.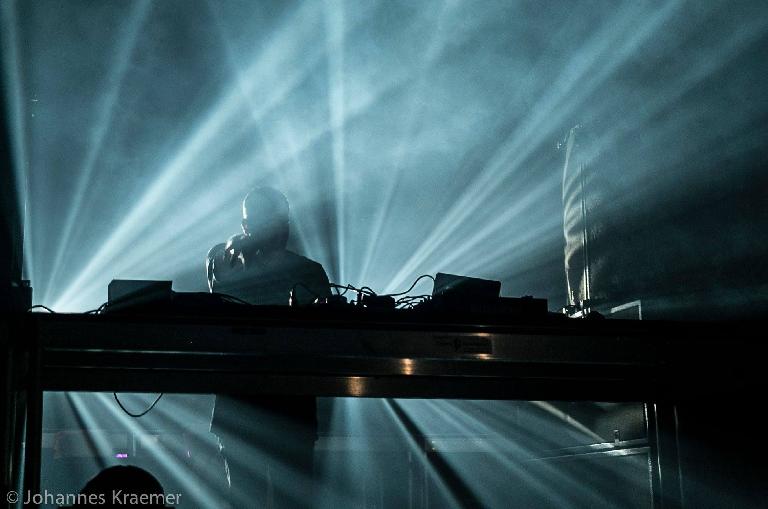 Ask: What about in the studio, what hardware do you use?
I've got a pretty good balance of a bunch of old analog gear and some digital stuff. Again, having the flexibility keeps it all fresh. I like to have as many ways as possible to get notes into a song. The fun for me is experimenting. Having lots of possibilities keeps it from ever getting boring or routine.
Ask: What about DAWs and plugins in your studio?
On stage I'm using Ableton Live but in the studio I still use Cubase after all these years. I know it well so I can make music without thinking too much about the engineering part of it. For plugins I like the Waves stuff still, Soundtoys and a few soft synths from Arturia, Native Instruments and iZotope. Hardware is great but you can do some cool timing things with soft synths that can't be done with old gear.
Ask: You're playing Desert Hearts soon. Seems to be an unusual (still underground) festival. What marks it out as special for you?
It's the attitudes and personalities of the people there. They're not at Desert Hearts for commercial reasons, they're there to have fun and dance to some cool music. It reminds me of Detroit in the '90s before fashion and hype took over the scene.
[ad_unit]
Ask: How will you be setting up your Live sessions for playing live?
Yeah, it's a big mess but I know where everything is. So I usually start with a couple familiar tracks and gauge the people's response and take it from there. I have no clue what I'll be doing till I'm up there. It's way more fun for me that way.
Ask: With such a streamlined setup, do you envisage adding to it with more hardware instruments (which are coming back into fashion in a big way these days)?
I used to bring more real gear on stage but I found myself thinking too much about the machines and not enough time thinking about the direction and 'feeling' the music. What I bring now is perfect for me at the moment since it's as flexible as I want without ever being limited. Also being from the Detroit scene, I'm used to 4 mins of a track then the next and next instead of 15 minute live jams which is usually what happens when people have too much gear on stage.
Ask: What tips would you give to young producers breaking into production and DJing/performing?
The more songs you make, the more you learn about making music and what sounds you love. That in turn creates a style that is unique. So instead of spending 2 days on 1 track, maybe try making 6 tracks in that time. Also, draw on ideas from non electronic sources so that you can bring fresh sounds into the scene and not just regurgitating what already exists. Making music is about having fun and creating something new.
[courses_slider]
Links:
Marc Houle SoundCloud