Isotonik Studios Asteroids for Launchpad Pro: Mesmerising, Generative Arcade Sequencer
The good folks at Isotonik are back with more unique and cool Max4Live goodness. This time we're talking a generative arcade sequencer for Launchpad Pro. Beautiful and hypnotic in equal measure.
Here's what Isotonik Studios tell us in their own words about Asteroids for Launchpad Pro:
Certified trainer Mark Towers occasionally gets a break from teaching classes at Leicester University in the UK, and with his spare time he loves nothing better than getting his hands on new controllers... And so the Arcade Series first instalment gets the update treatment with compatibility added for the Novation LaunchPad PRO, it's RGB LED's getting suitably retro like for this generative sequencer...
Have a watch below at how it's been tightly integrated with the PRO and grab the Arcade Series before the price rises for the next release!! Mark shows off how this fantastic controller can be used with our original Generative Sequencer based on the Asteroids Arcade Game…
Arcade Series - Asteroids - LaunchPad PRO - Demonstration from Isotonik Studios on Vimeo.
Using MaxforLive and a handful of Ghosts you can generate otherworldly musical phrase that no human could've thought of themselves!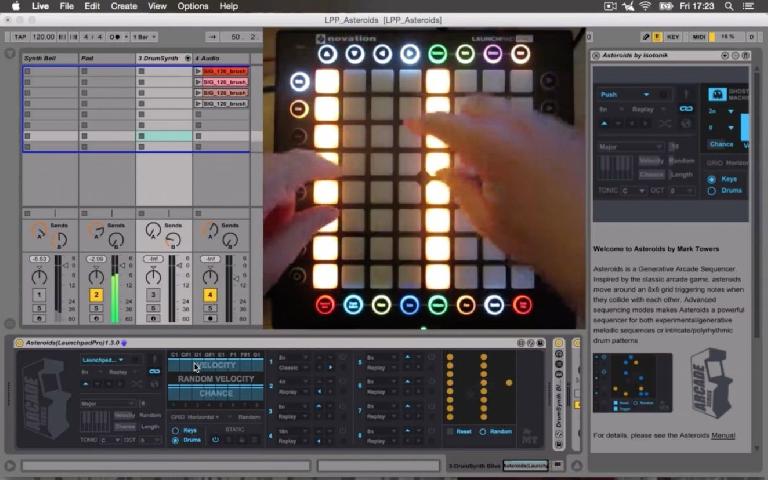 MORE DETAILS - CLICK HERE
ps. we've already been asked and the answers YES, we will be bringing the Arcade Series to the Push 2!