Learn everything you need to know about mixing music in Ableton Live 10 with this comprehensive course from certified Ableton expert, Noah Pred.
When you're producing tracks in any DAW, the mix stage is absolutely crucial. And like every DAW, Ableton Live 10 has its own specific set of talents, tools and techniques that you can use to create the perfect mix. In this course, Live expert and Ableton Certified Trainer Noah Pred takes you through every aspect of mixing in Live and tells you everything you need to know to take your mixes to the next level.
Ableton Live 10 104 - Mixing Tracks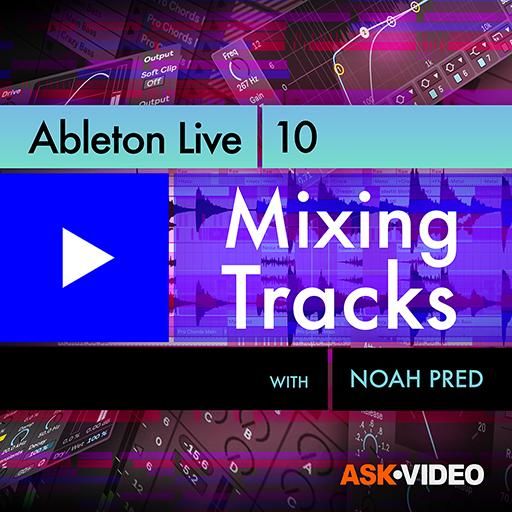 Noah starts by discussing and explaining gain staging, project organisation and how to approach a mix. He then moves on to the different types of compression available in Live and how best to use them, then the vital business of EQ. Later in the course he moves on to spatial processing and bus processing before finally walking you through how to finish and bounce your mix, as well as what to watch out for at every stage of the mix process. It's a great way to learn everything from basic skills to pro tips about mixing in Live!
Own the course Ableton Live 10 104 - Mixing Tracks today for just $29.99 regular price and stream it to any of your devices whenever and wherever you like. Or for just $15/month, get a Library Pass and watch any and all of the courses in the Ask.Audio Academy library - over 850 courses and counting!