What? Still haven't made that Christmas card for your loved one(s)? Then pop open After Effects and make an interactive card in this step-by-step tutorial by Toby Pitman (Christmas has come early!)
So as it's Christmas very soon here's how to create a quick Christmasy particle text reveal effect in After Effects.

Step 1
First off, create a new Composition (Command-N) and make it 1280px x 720px.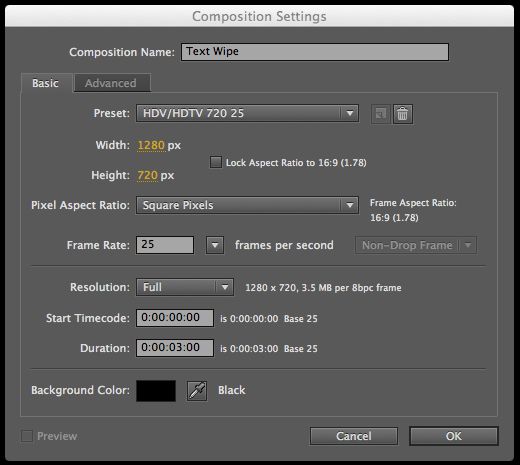 Then make a new Solid. Give it a nice deep red color.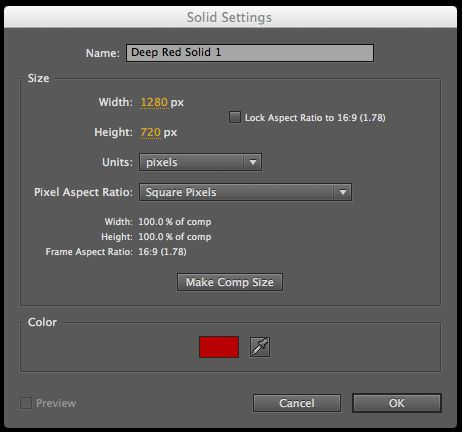 Select the Ellipse tool from the Shape menu and double click it to make a comp size mask. Twirl down the mask parameters and feather the mask to around 500px.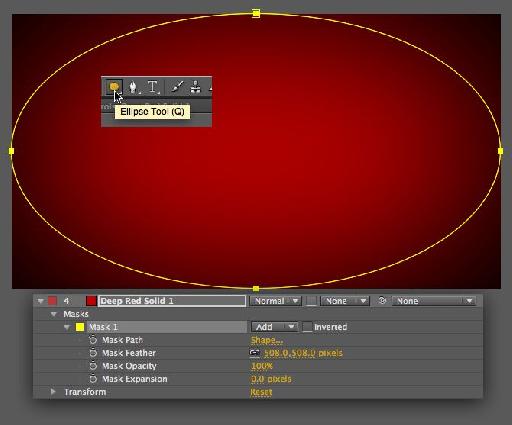 Step 2
Create some text by choosing the Text tool and write out some text. I've gone for '˜Merry Christmas' (surprisingly enough!) using Minion Pro at about 140px.
I've given it some simple Layer Styles by going to Layer > Layer Styles and adding a Drop Shadow and Bevel and Emboss set to Hard Chisel.

Step 3
Now I'm going to animate the text to wipe on using the inbuilt text animation tools. Open the text layer and press Animate. Choose Blur.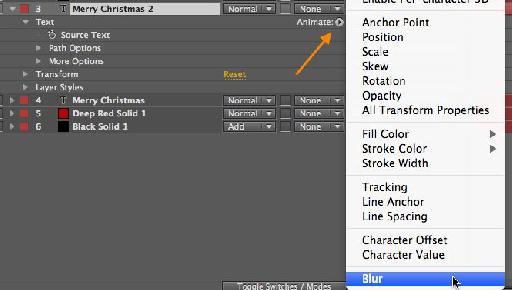 Step 4
Open Animator 1 and set the Blur to 20px or so.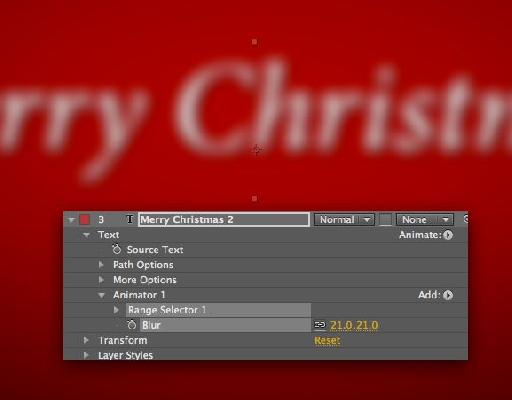 Step 5
Then add a parameter for Opacity by clicking Add > Property > Opacity.

Step 6
Your text should now be invisible.

Step 7
Twirl down Range Selector 1 and set the Start to 100% and the End to 0%.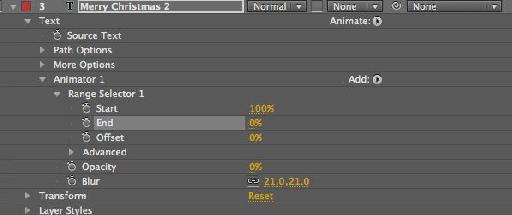 Step 8
Moving the Offset parameter will reveal your text. Animate this by creating a keyframe (click the stopwatch by the Offset parameter) near the start of your comp at 0%. Move 1 or 2 seconds into the comp and change the value to 100%.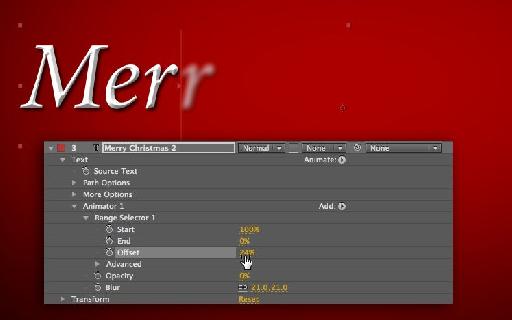 Here's the text reveal:
Step 9
Now it's time to create some particles. I've done this with After Effects' default particle system CC Particle World so you can follow along. However, you'll get much better results using Trapcode Particular from Red Giant.
Create a new solid and drag CC Particle World onto it.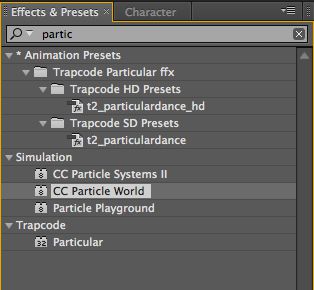 I've keyframed Position X the Producer section to follow my text wipe with some keyframes. I've also animated the Birth Rate from 0 to 1.5 so the particles only start to emit just before the text starts to reveal. I've also keyframed this to stop emitting once the text has fully revealed.
Here are the settings for my Star particle. I've also added a default Glow effect to the particles.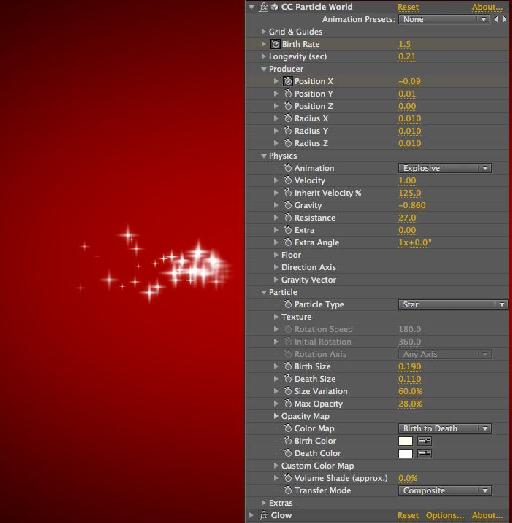 Step 10
Now duplicate the particle layer (Command-D) and change the setting in CC Particle World to emit some smaller secondary particles. I've set the Birth Rate higher and the Longevity of the particles so they trail of a bit more. Here are my settings: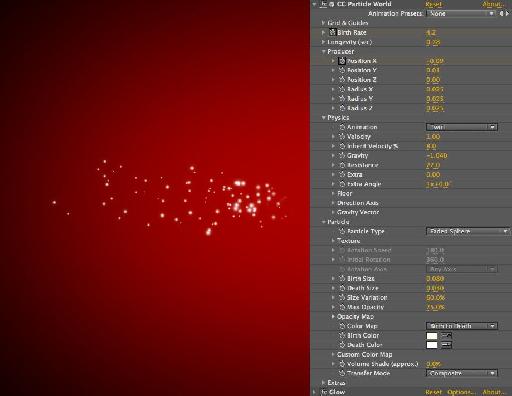 Step 11
You should see something like this: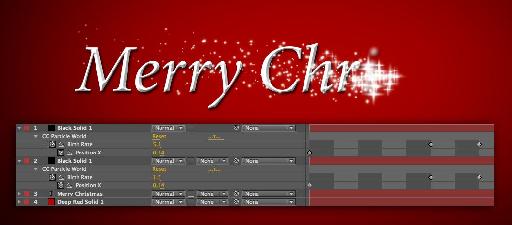 Step 12
Finally, duplicate the new particle layer again and drag it underneath the text layer. I've made the new particles quite large to create a glow effect for the animation. The layer transfer mode is set to add so it blends nicely with the background.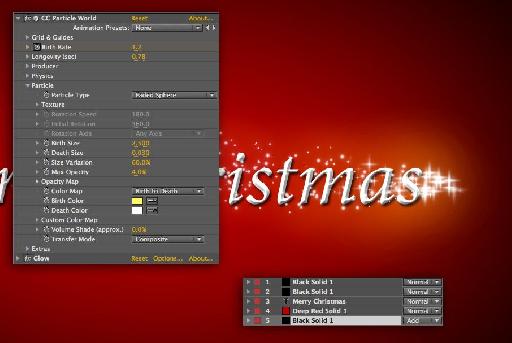 Here's the final animation:
Even though CC Particle World is pretty basic you can still get some nice effects from it by layering it up.