Backing up - even to more than one location - is absolutely essential. Here's how you can re-purpose an old machine as a backup server and make sure you never lose any data again.
Backing up. If you don't do it, you know you should. If you do back up your data, you probably know you should be doing it better. After purchasing my new Mac Pro, one of the first things I did was repurpose my old studio machine into a backup server that would last and could deliver for my backup needs. Here's the absolute best thing you can do with your old computer once you upgrade to a new one: make it a backup server.
1 - Wipe it Clean
We're looking for stability and reliability here, so no need to keep any old software you aren't using on it. All the drivers, preferences and remnants of your computer's old life have got to go. Do a clean install of the latest OS your newly christened backup machine will take and get it up and running. Make sure it's on the same network as the machine (or machines!) that you want it to back up. Put it in a safe place in your home where it won't be attacked by humidity, excess heat, or anything else that would impact its ability to be stable.
2 - Turn The Storage Up to 11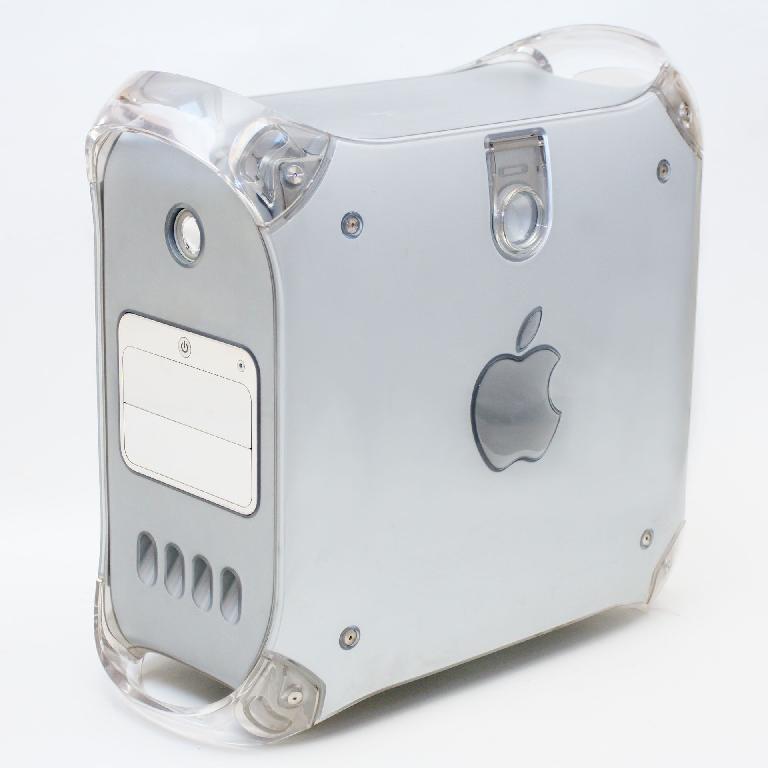 You don't need a fast hard drive to back up, and that's good. Fast hard drives are expensive. Slower hard drives, however, can be dirt cheap. Get yourself a BIG hard drive. In fact, get several. We're going to add several layers of redundancy to our system, so the more hard drives the merrier.
3 - Sync Software
Now's the time to install some software on your backup server that will automatically seek out your other computer and back up its information. Chronosync by Econ Technologies is my current favorite. It's affordable and the feature set is really unbelievable. You can schedule your backups whenever you like and it will automatically compare and copy only newer files as opposed to imaging the entire thing every time it backs up.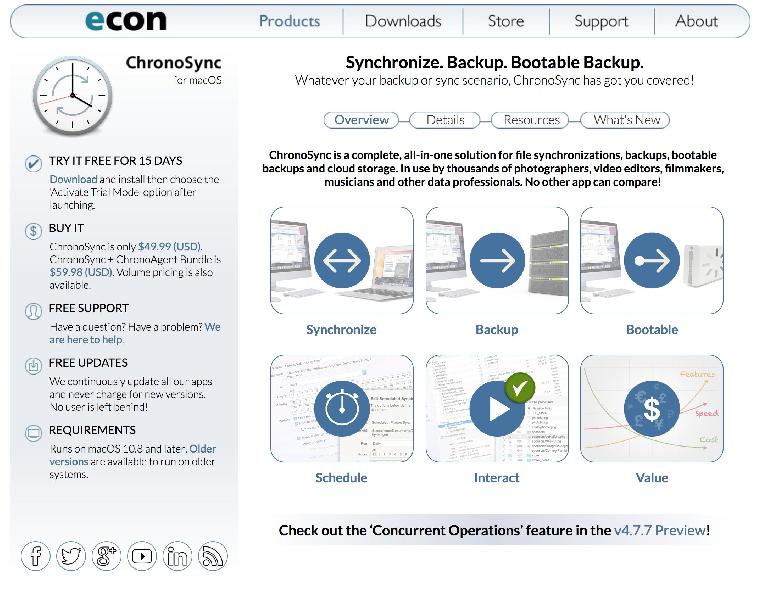 One of the reasons I love Chronosync is the ability to add built-in redundancy. Here's an example. I have it set up to back up my editing raid every night at midnight. This way I know I'm always current in my backup to at least a day. I also have it backing up my editing raid on a weekly basis to a separate drive. Why the redundancy? Well, what if I want a file that I deleted 2 days ago? If I deleted it off of my editing drive, it would still be on my weekly backup drive, so I can dip into that drive and retrieve it. You can set up as many layers of delay/redundancy as you like. Like I said, hard drives are cheap these days, and you can't put a price on saving your sanity after an accidental deletion or a system crash!
4 - Offsite Mirroring
Finally, you will likely want to look into an offsite backup like Crashplan, Carbonite, or the like. These services can be a little notorious for being occasionally buggy or slowing down your system, (since they require a helper app to be in the background and always running). I'd never put it on my main work machine, I want every ounce of CPU power I paid for. However, the backup machine is just sitting there, so I don't really care if I load it up with software that's running all the time backing things up - that's what it's for! Offsite backup will start to add a monthly cost into the mix, but for irreplaceable things like your photo library or other media that you've collected/created over the years it can be vital if you suffer some kind of catastrophic loss like a house flood or fire.
Safety First!
Hopefully you're now inspired to get your own server 'off the ground'. Of course there are traditional methods like external hard drives and Time Machine, but having your backup server be a different machine can save valuable system resources. Having it in a different location than your main machine can be a life saver if you have a power surge or flood. Good luck, hopefully you set this up but never have to rely on it!