And the answer is... we'd like to think it will! But what you see below isn't a leaked mock-up by Apple. It is a concept image and video animation from the creative folks at curved.de.
Apple recently revealed to select press in Cupertino that they do care about their pro and creative users, they did make mistakes with the current Mac Pro, and the next Mac Pro would be modular. It sounds like music to the ears of music and audio producers, and definitely applicable for the pro video and animation crowd too.
Modular. Hmmm. The word itself conjures up different things to different people depending on their computing needs. But the team at Curved.de couldn't help themselves and went one step further than imagining what it could be, to designing the concept themselves.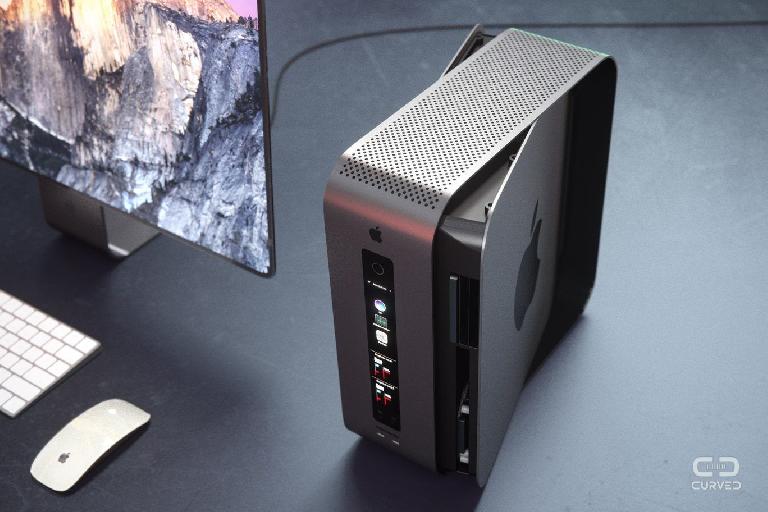 As you can see it's bigger than a Mac Mini but a similar form factor to the pre-2013 Mac Pros.
There's a Touch Bar on the front of the machine. Not convinced Apple want to put it there instead of on a keyboard... but it adds some eye-candy to the concept designs and videos.
"The box includes side doors that can swivel and rotate to open, 2 slots for full-size graphics cards, replaceable hard disks and SSD drives, and, well… a slot for replacing just about everything. There aren't a ton of specifics or suggestions on how this would be achieved in such a box, but we can only dream that Apple is reaching for something similar when it said "modular."
"The concept also has an SD card on the front, and USB-C, USB, FireWire, LAN, and HDMI on the back."
Is this the kind of modular Mac Pro you'd like to see from Apple? Would something like this make you want to switch from PC to Mac? Were you hoping for 'modular' in terms of lego-style connectivity? Does this news give you reason to avoid buying a current Mac Pro for music production?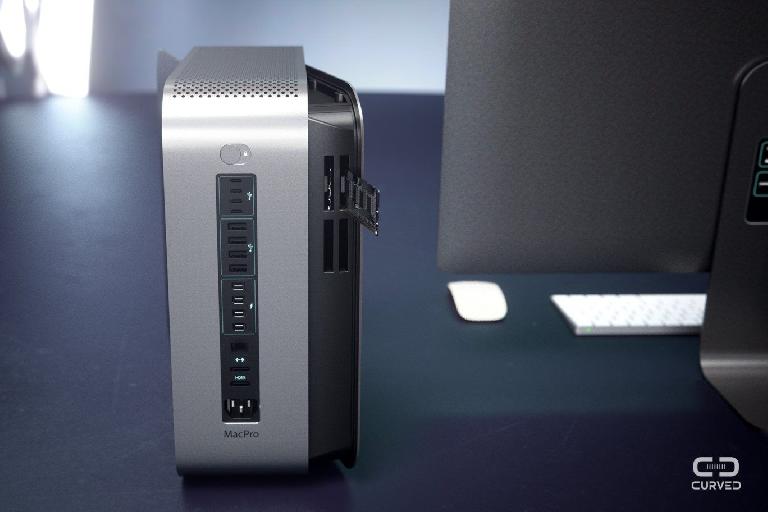 [courses_slider]
We're all going to have to wait for Apple to do the official reveal or for reliable leaked images to come out. We do know, according to Phil Schiller, we'll have to wait until 2018 to see the new Mac Pros.