Among the fanfare of Apple's other announcements you may have missed this news about the upcoming Logic Pro X 10.4.5 - and it looks like it's going to bring very significant changes.
EDITOR'S NOTE: Since publishing this article it appears the unreleased version of Logic Pro X demoed at WWDC 2019 is actually 10.4.5 and not 10.5.
Alongside a plethora of other WWDC announcements, Apple's David Earl (you'll surely remember him if you've seen any of his past Logic courses at macProVideo) showcased the upcoming version of Logic Pro X 10.4.5 on the all-new crazy powerful (and expensive) 2019 Mac Pro.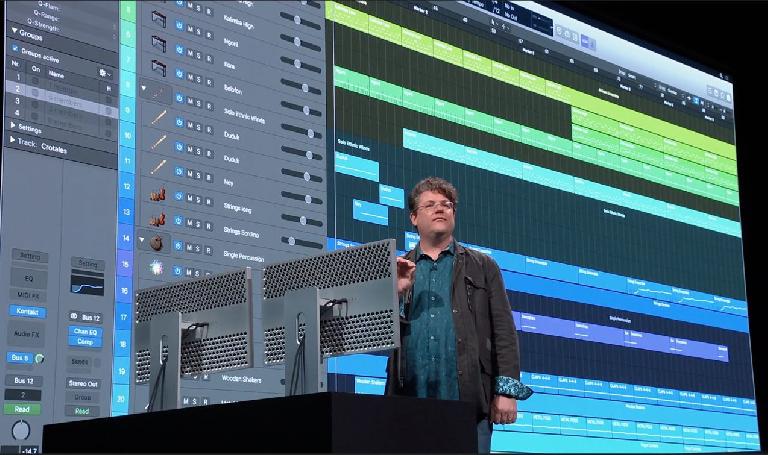 Picture: www.logicprohelp.com
There's not much info about this new update for Apple's flagship DAW yet, although we are expecting it will be free for existing Logic Pro X owners and that it will be released before the Mac Pro become available.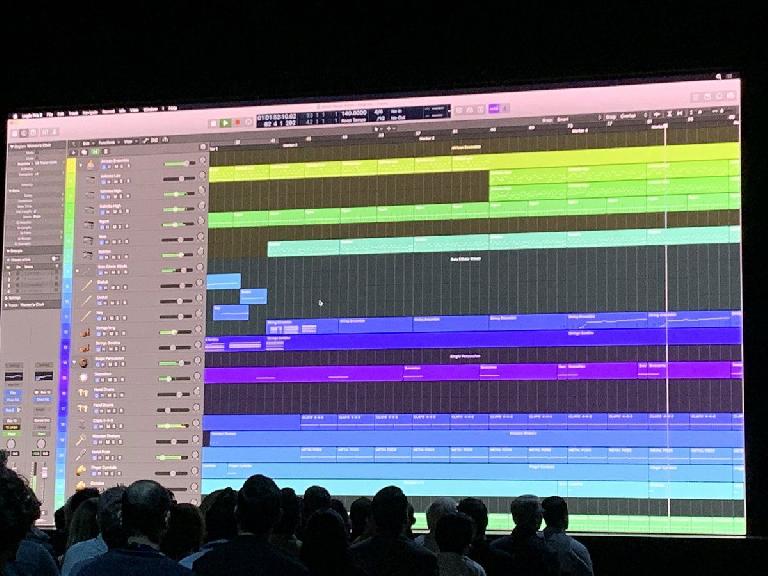 Picture: www.logicprohelp.com
For starters Logic Pro X 10.4.5 sports a gorgeous (even) flatter aesthetic GUI design. If you're a fan of PreSonus Studio One's sleek look, you'll like this.

According to David Earl and the recently updated Logic Pro X specs, 10.4.5 will now support up to 1,000 instrument tracks, 1,000 audio tracks, 1,000 Aux Channels, etc. When you include multi-instruments there's a theoretical limit of around 16,000. Previous track count limits were 256. But with the extra processing made available by the new Mac Pro, Logic is now primed to take full advantage. Ideal for big scoring projects!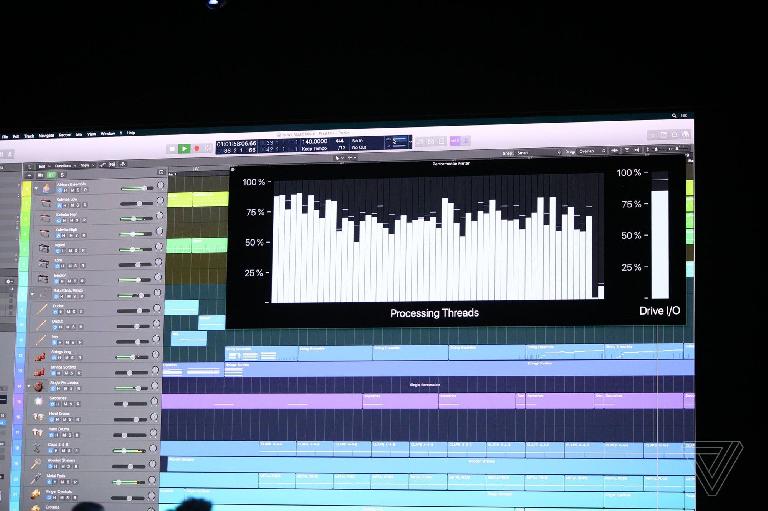 Picture: www.logicprohelp.com
Check out some sneaky screenshots from WWDC 2019 of Logic Pro X 10.4.5 courtesy of Logic Pro Help: https://www.logicprohelp.com/forum/viewtopic.php?t=142598&start=40

Stay tuned - as more info on LogicPro X 10.4.5
becomes available we'll let you know. Expect a full video course on all that's new here at macProVideo, AskVideo and Ask.Audio.
Logic Pro X tech specs: https://www.apple.com/uk/logic-pro/specs/