IK Multimedia has released three short videos detailing the workflow and sound of its highly anticipated new UNO synth. Check them out here.
UNO Synth is IK's first foray into hardware synthesis, in collaboration with Soundmachines. Although IK of course has many years of experience in the hardware and software worlds, it's never before designed and built its own hardware synth. Now the Italian company has released three videos showing off some of the features of the as-yet-unreleased synth in action. Check them out below!
Getting Around The Synth
The Sequencer
The Oscillator Section
Features
All-analog audio path with 2 VCOs, noise generator, resonant multimode VCF and VCA
2 independent VCOs with Saw, Triangle, Pulse waveforms with continuously variable shape including PWM of the square wave plus a separate white noise generator
A 2-pole OTA-based analog resonant sweepable multimode filter with LPF, HPF and BPF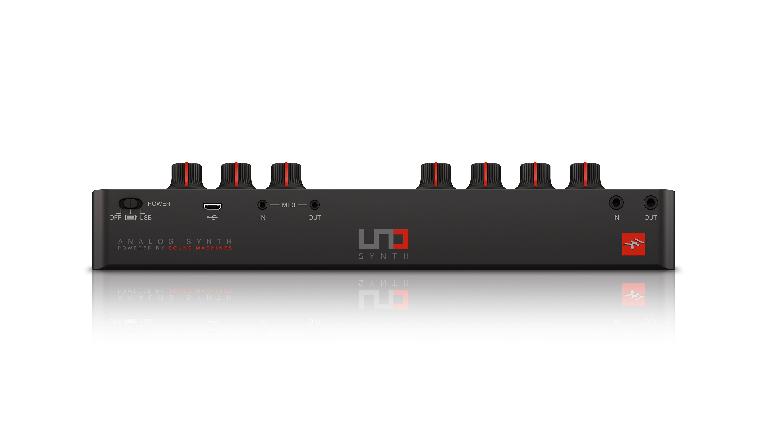 Custom-designed, dual-stage overdrive that provides filter input overdrive for classic synth saturation tone, from subtle warming to aggressive distortion
LFO with Saw, Square, Triangle and Sine, Random and Sample-and-Hold to modulate Pitch, Filter, Amp and continuous oscillator wave shapes including PWM
100 grab-and-go presets (80 fully rewritable)
40 onboard controls and LED display
Generous 27-note on-board multi-touch keyboard
Ultra-portable and lightweight
Stay tuned to Ask.Audio for a first look review coming soon!