Unless you've been away from any human contact (including email and web access) for the past couple of weeks you'll likely have heard about NAMM!  NAMM, the National Association of Music Merchants, i
A menos que usted ha estado alejado de cualquier contacto humano (incluido el correo electrónico y acceso a Internet) para el último par de semanas es probable que haya oído hablar NAMM!
Algunos anuncios son de conocimiento común, por lo que he recogido algunos de los más populares, así como otros que no han oído hablar. Por supuesto, el equipo de macProVideo estaban en el NAMM y quiero dar las gracias personalmente a todos los que apareció en el stand. Oh, me olvidé de mencionar macProVideo ganó el NAMM 2011 "Mejores Herramientas para las Escuelas" Premio? Pues ahí lo tienes, lo mencioné ahora.
Volver a mi anuncio personal superior del producto favorito 5 de NAMM 2011 ...
01 - Universal Audio: UAD-2 Duo y Quad satélite Aceleradores Firewire DSP
Universal Audio's products are well-respected and much loved by their large Pro user base. However, for those computer musicians who are using PCs or Macs without a PCI slot UA's supreme plug-ins have simply not been an option.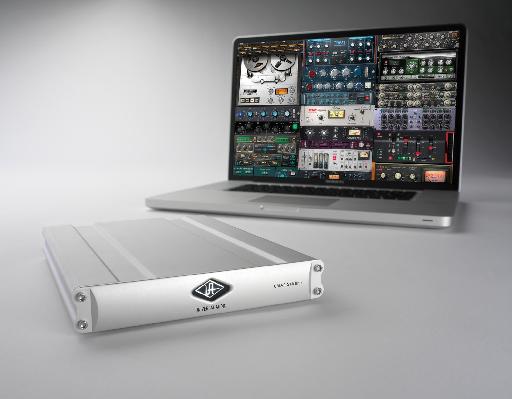 Es decir, hasta la introducción de los modelos FireWire UAD-2 por satélite! Ya no se requiere una ranura PCI / ExpressCard, pero como el nombre del producto indica, un puerto Firewire le permitirá conectar uno de estos cuadros de aceleración DSP sexy y correr un poco dulce plug-ins. El beneficio? El Quad satélite Duo / se ejecuta el plugin en el cuadro y tomar la presión de su Mac o PC de la CPU. Todo el mundo que conozco que utiliza productos de la AU canta (o habla) sus alabanzas!
Encuentre más información aquí.
Para una mirada muy detallada en la compresión echa un vistazo a este UA: todo sobre el tutorial de compresión por David Crane.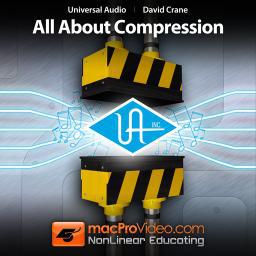 02 - Korg: 2 nanoSERIES
Hay una demanda que hay para los controladores MIDI a ser menos caros y más pequeños. ¿Y dónde está la demanda, Korg pasos hasta que la oferta! Un par de años atrás se anunció la nanoSeries original y entregar lo que muchos músicos portátil había estado esperando: 3 pequeño, el teclado / mezclador / drum pad controladores USB, no es mayor que sus computadoras portátiles.
El nanSERIES 2 refina el concepto original y mantiene tres modelos distintos:
El nanoKEY2, tiene 25 teclas de velocidad de detección:

The nanoPAD2 is ideal for beat and rhythmic programming and live performance. It now has 16 pads and an X-Y pad!


En marcha el pasado es el nanoKONTROL2. Esto está diseñado para ser una manera conveniente de controlar su aplicación de audio sin alcanzar para el ratón. Cuenta con 8 faders de cada uno en solitario, botones de silencio y de registro y control de Pan / Balance, los controles de transporte completo y los botones de ajuste del marcador.

Cada modelo viene en una variedad de color blanco o negro y las etiquetas de precio se prevé que esté tan delgado como los propios controladores! Más información aquí.
03 - Steinberg: Cubase 6
Cubase no necesita presentación. Ha sido una de las aplicaciones musicales más populares para PC y Mac músicos durante muchos años, y cuando una de las principales actualizaciones DAWs se libera de las nuevas características se ponen bajo el microscopio.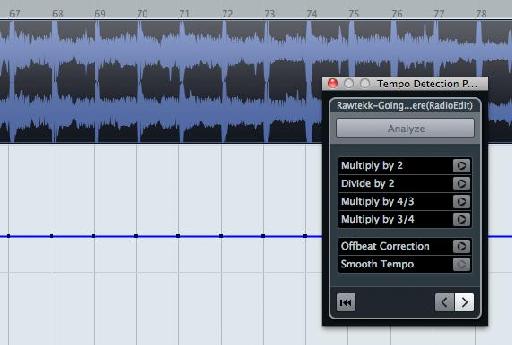 Por supuesto que no tengo una copia para probar y poner a su propio ritmo, así que en vez aquí, son una selección de algunos de Cubase 6 's nuevas características:
Advanced tempo detection
New transient editing
Multi-track audio quantization & drum replacement features
New lane tracks for take comping
Expression Maps: assigning multiple controller values graphically
VST Amp Rack: new guitar based amps and stomp boxes
Halion Symphonic Orchestra sound set
LoopMash 2: scratch, stutter, tape stops effects for remixing loops
64-bit support for Mac OSX 10.6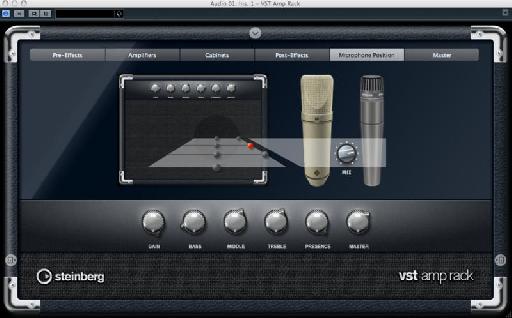 Visite el sitio web de Steinberg para más información aquí.
04 - iZotope: Editar tartamudeo
Este plugin de BT y iZotope ha pasado mucho tiempo en las obras y que valía la pena la espera! Para cualquier persona interesada en la creación de fallo, tartamudeo, brillo y asombrosos efectos de relleno en Ableton Live, Logic, Cubase, etc, este podría ser el plugin para usted. Esto podría ser el complemento que define el género de fallo en los próximos años, al igual que el impacto de Ableton Live ha tenido en la escena DJ.
Stutter Edit acts as an effect for both live and studio use and allows the user to create all manner of glitch effects in real-time with the simple press of a key on your MIDI controller. What impressed me is the versatility and ease at which this can be used as a performance tool.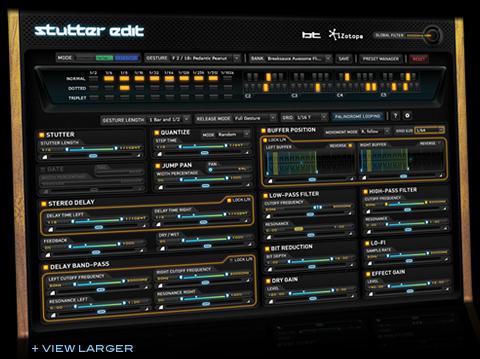 Usted puede mezclar las pistas existentes en vivo y realmente el juego, el moho y la escultura como si estuviera tocando un instrumento. ¿Es legal tener tanta diversión con un plugin? Usted decide! Hay una prueba de 10 días se puede descargar , por lo que dar una vuelta y ver si usted lo disfrute!
05 - Monome: Arco
And now for something really different...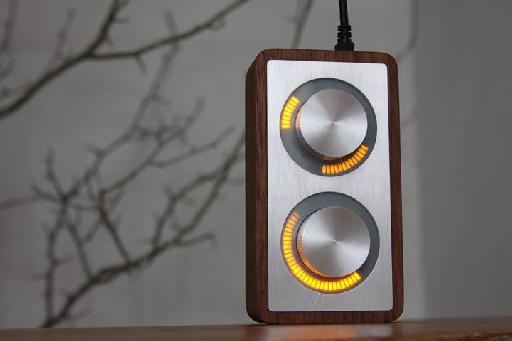 De las personas responsables para el controlador de red Monome, diseñado para los músicos electrónicos como una forma alternativa de controlar su software, el Arco es hermoso, mínimo y sí ... parece ser tan sólo 2 encoders ópticos. Entonces, ¿cuál es el problema?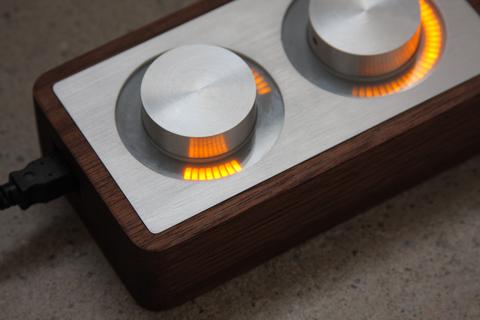 Ahora, todavía no estoy seguro de lo que el arco es exactamente diseñado para hacer. Pero cada vez que el revolucionario "Monome" se menciona en la conversación que prestar atención.
El Arco cuenta con "ultra-alta resolución" encoders ", de alta densidad variable brillo anillos llevó" y el mando actúa como un botón de comando también. Que actuará como un controlador en lugar de un instrumento y quizás será más útil como controlador secundario.
Se espera que sea lanzado en febrero de 2011. Precios y datos de envío y seguirán inevitablemente en el sitio web Monome aquí.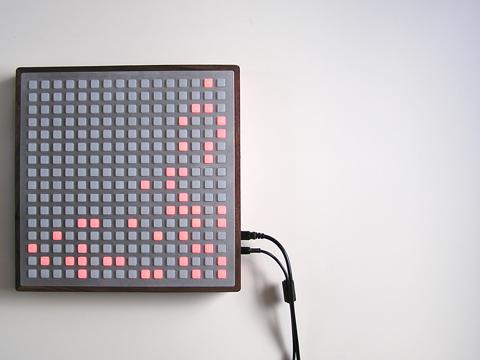 Al mismo tiempo, para darle una idea de por qué el Monome se considera un dispositivo de género que definen a los músicos digitales, aquí tienes un enlace a un video que muestra la Monome en la acción .
¿Hubo algún anuncio de otro producto en el NAMM 2011 que encontró notable y digno de comentario? Háganos saber en los comentarios!