Unless you've been away from any human contact (including email and web access) for the past couple of weeks you'll likely have heard about NAMM!  NAMM, the National Association of Music Merchants, i
Sauf si vous avez été loin de tout contact humain (y compris le courriel et l'accès Internet) pour les deux dernières semaines, vous aurez probablement entendu parler du NAMM!
Certaines annonces sont de notoriété publique, donc j'ai choisi certains les populaires ainsi que d'autres que vous n'ayez pas entendu parler. Bien sûr, l'équipe de macProVideo étaient au NAMM et tiens à remercier personnellement tous ceux qui ont sauté par le stand. Oh, ai-je oublié de mentionner macProVideo remporté le NAMM 2011 "Best Tools for Schools" Award? Eh bien là vous allez, j'en ai parlé aujourd'hui.
Retour à mon favori personnel des annonces de produits haut de 5 NAMM 2011 ...
01 - Universal Audio: UAD-2 DUO satellite et QUAD Firewire accélérateurs DSP
Universal Audio's products are well-respected and much loved by their large Pro user base. However, for those computer musicians who are using PCs or Macs without a PCI slot UA's supreme plug-ins have simply not been an option.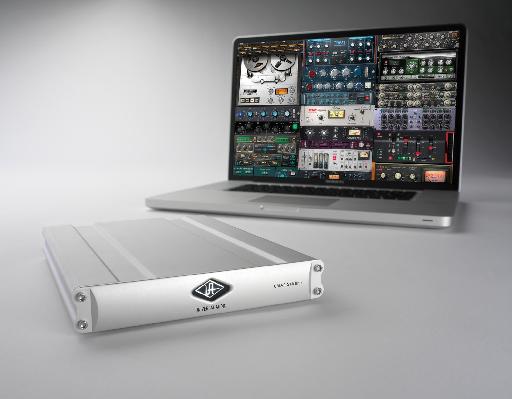 C'est jusqu'à ce que l'introduction de l'UAD-2 modèles Firewire satellite! Vous n'avez plus besoin d'un slot PCI / ExpressCard, mais comme le suggère le nom du produit, un port Firewire vous permettra de connecter une de ces boîtes très sexy accélération DSP et exécuter certains douce plug-ins. L'avantage? Le Quad Satellite Duo / se déroulera les plugins dans la boîte et enlever de la pression sur votre Mac ou PC CPU. Tout le monde j'ai rencontré, qui utilise des produits UA chante (ou parle) leurs louanges!
Pour en savoir plus d'info ici.
Pour un look très détaillées à la compression vérifier ce UA: Tout sur ​​les tutoriel de compression par David Crane.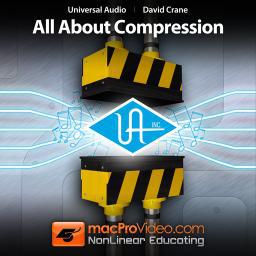 02 - Korg: nanoSERIES 2
Il ya une demande là -bas pour les contrôleurs MIDI à être moins chers et plus petits. Et là où il ya la demande, Korg étapes à lui fournir! Un couple d'années en arrière, ils ont annoncé l'nanoSeries original et livré ce que les musiciens portable beaucoup espéraient pour: 3 minuscules, clavier / mixer / tambour pad contrôleurs USB, pas plus large que leurs ordinateurs portables.
Les deux nanSERIES affine le concept original et conserve trois modèles distincts:
Le nanoKEY2, dispose de 25 touches de la vitesse de détection:

The nanoPAD2 is ideal for beat and rhythmic programming and live performance. It now has 16 pads and an X-Y pad!


Jusqu'à la dernière nanoKONTROL2. Ceci est conçu pour être un moyen pratique de contrôler votre DAW sans atteindre pour la souris. Il dispose de 8 faders chacune avec en solo, les boutons mute et d'enregistrer et Pan / Balance contrôles, les contrôles de transport complet et boutons de réglage de marqueur.

Chaque modèle est livré dans un choix de couleur blanche ou noire et les étiquettes de prix sont prévus pour être aussi mince que les contrôleurs eux-mêmes! En savoir plus ici.
03 - Steinberg: Cubase 6
Cubase n'a pas besoin d'introduction. Il a été l'un des plus populaires logiciels audionumériques pour les musiciens PC et Mac depuis de nombreuses années, et quand une mise à jour majeure DAW est relâché, il a de nouvelles fonctionnalités sont mises sous le microscope.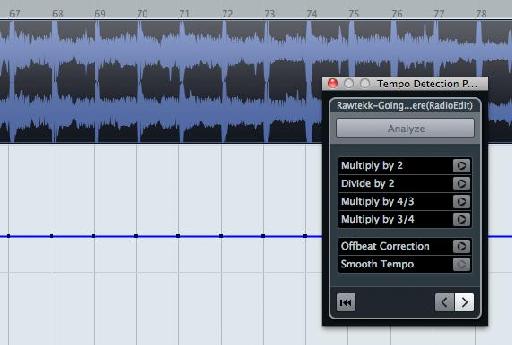 Certes je n'ai pas une copie de tester et de mettre à travers ses rythmes, de sorte qu'au lieu ici sont une sélection de quelques-uns des nouvelles fonctionnalités de Cubase 6 's:
Advanced tempo detection
New transient editing
Multi-track audio quantization & drum replacement features
New lane tracks for take comping
Expression Maps: assigning multiple controller values graphically
VST Amp Rack: new guitar based amps and stomp boxes
Halion Symphonic Orchestra sound set
LoopMash 2: scratch, stutter, tape stops effects for remixing loops
64-bit support for Mac OSX 10.6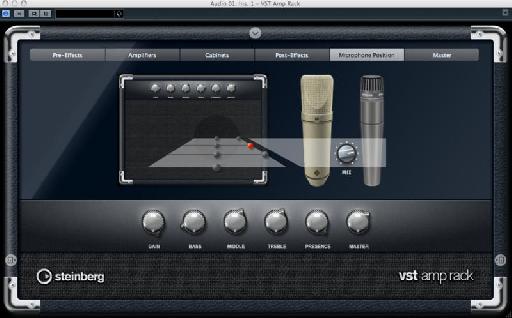 Visitez le site de Steinberg pour plus d'info ici.
04 - iZotope: Modifier Stutter
Ce plugin à partir de BT et iZotope a été longtemps dans les travaux et cela valait la peine d'attendre! Pour ceux qui s'intéressent à la création de pépin, bégaiement, miroitement et jaw-dropping effets de remplissage dans Ableton Live, Logic, Cubase, etc, cela pourrait être le plugin pour vous. Cela pourrait être le plugin qui définit le genre pépin pour les années à venir, tout comme l'impact Ableton Live a eu sur la scène DJ.
Stutter Edit acts as an effect for both live and studio use and allows the user to create all manner of glitch effects in real-time with the simple press of a key on your MIDI controller. What impressed me is the versatility and ease at which this can be used as a performance tool.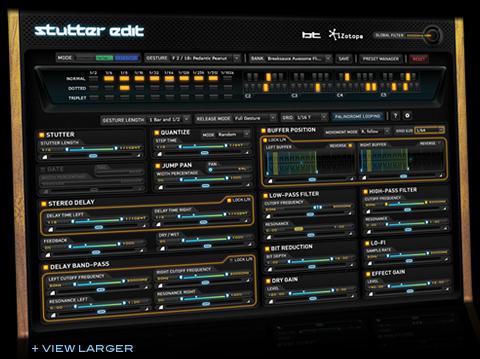 Vous pouvez remixer vos pistes existantes vivent et jouent vraiment, les moisissures et les sculpter comme si vous étiez jouer d'un instrument. Est-il légal d'avoir autant de plaisir avec un plugin? Vous décidez! Il ya un essai de 10 jours, vous pouvez télécharger , donc lui donner un spin et de voir si vous l'appréciez!
05 - Monome: Arc
And now for something really different...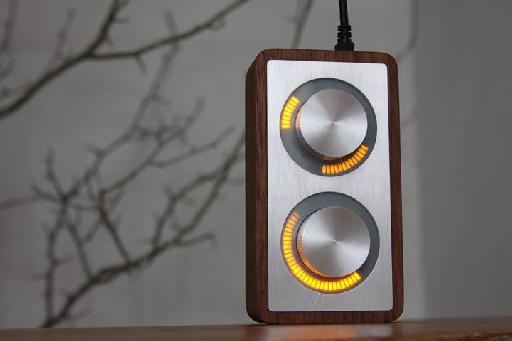 Auprès des personnes responsables pour le contrôleur de grille Monome, conçu pour les musiciens électroniques comme une alternative pour le contrôle de leurs logiciels, de l'Arc est beau, minimes et oui ... il semble être juste 2 codeurs optiques rotatifs. Alors, quel est le problème?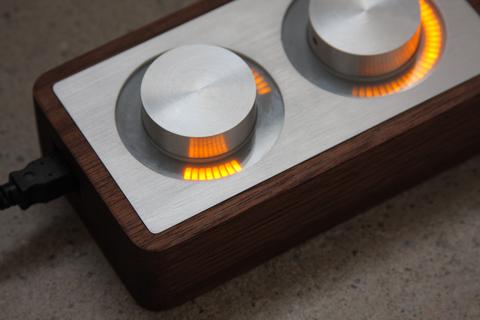 Maintenant, je ne suis pas encore certain de ce que l'Arc est exactement conçu pour faire. Mais quand le révolutionnaire «monôme» est mentionné dans la conversation je fais attention.
L'Arc fonctionnalités "ultra-haute résolution" codeurs, "haute densité variable de luminosité des anneaux conduit" et le bouton agit comme un bouton poussoir aussi. Il agira comme un régulateur plutôt que comme un instrument et seront peut-être plus utile en tant que contrôleur secondaire.
On s'attend à être publié en Février 2011. Les prix et les détails d'expédition et suivra inévitablement sur le site Monome ici.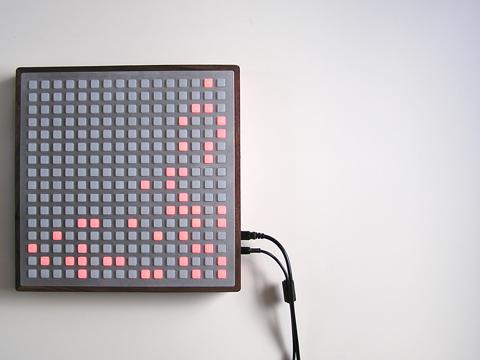 En attendant, pour vous donner un avant-goût de savoir pourquoi le Monome est considéré comme un dispositif définissant genre pour les musiciens numérique, voici un lien vers une vidéo montrant le Monome en action .
Y at-il annoncé à l'autre produit NAMM 2011 vous avez trouvé remarquable et digne d'observation? Laissez-nous savoir dans les commentaires ci-dessous!