Audiowerkstatt Releases Midi Clock Multiplier for Polyrhythmic & Experimental Music
Available from today Audiowerkstatt's MIDI Clock Multipler is a clock multiplier for MIDI Clock. It might not sound exciting, but in practice allows for creative and experimental rhythms and effects.
This looks like a very interesting device for those wishing to get quite experimental with their music and sound designs. Imagine being able to easily adjust MIDI clock for hardware MIDI synths or drum machines to create polyrhythms. Welcome to Audiowerstatt's MIDI Multipler. Here's what Olaf from Audiowerkstatt has to say about it.
Audiowerkstatt is happy to announce that today the sale of the audiowerkstatt midi-clock-multiplier begins. The audiowerkstatt midi-clock-multiplier is a clock-multiplier for the MIDI-clock.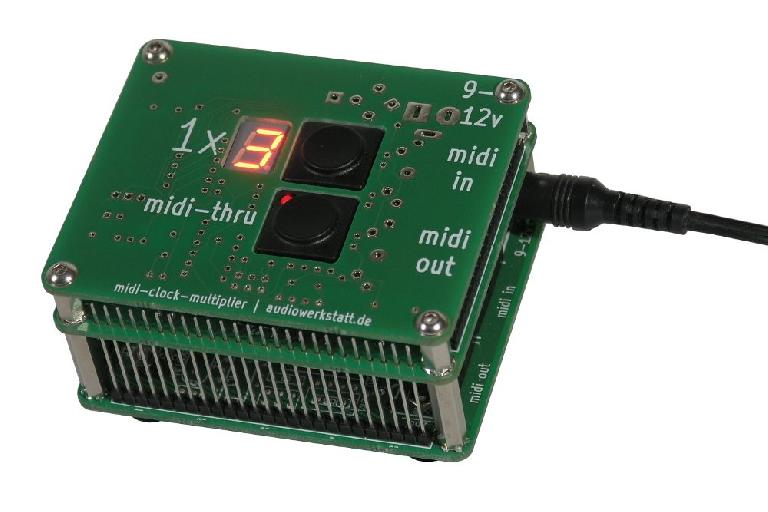 It's the counterpart to the audiowerkstatt midi-clock-divider. It's very useful if you have a very slow song and want to add a new fast track to it, which is faster than the master-clock.
MIDI Clock Multiplier is also ideal for polyrhythmic expression - especially for experimental musicians - if an odd division-factor is selected and MIDI-master and slave seem to be not in sync, but from time to time come together in perfect sync.