Uli Behringer reveals the latest design and features of their upcoming clone of he iconic Moog Minimoog Model D analog synthesizer. It looks great. Features look good. The price? Simply stunning!
We didn't expect such a quick turntaround from Behringer since last week's announcement they were looking to clone the iconic MiniMoog Model D Synth. But time waits for no man in synth land it seems.
Today Uli Behringer revealed the first draft of their version of the Minimoog Model D on Gearslutz. Here's all we know right now. And, the incredible price of $400 is what they are quoting. If I may say so myself, this looks really, really nice and if they can manufacture these at that price point will be a big, big seller!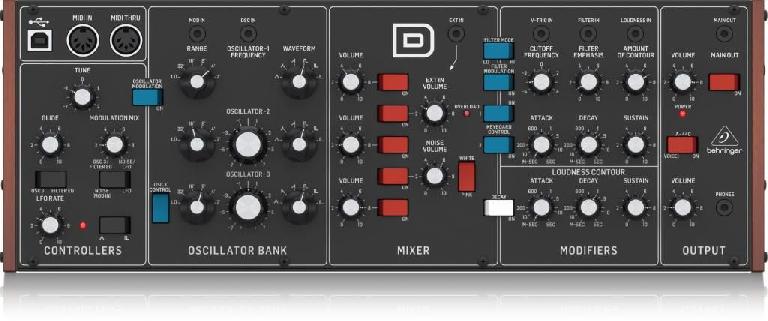 This is a first draft of our "D" Synth with a proposed feature set below.

"Our goal is to design in a Poly Chain feature that allows combining up to 16 synths through MIDI. Depending on the feedback we will then decide if we move further and build a first prototype. Our targeted retail price is around US$ 400.
Analog Synthesizer with 3 VCOs, 24 dB Ladder Filter, LFO, 16-Voice Poly Chain and Eurorack Format
Analog synthesizer with triple VCO design

Reproduction of original "D Type" with matched transistors and JFETs

0.1% Thin Film resistors and Polyphenyline Sulphide capacitors for frequency stability

Analog signal path based on authentic VCO, VCF and VCA designs

5 variable oscillator shapes with pulse width variation

Classic 24 dB ladder filter with resonance

Fully analog triangle/square wave LFO

Switchable low/high pass filter mode

16-voice Midi Poly Chain allows combining multiple synthesizers for up to 16-voice polyphony

Overdrive circuit

Noise generator

Complete Eurorack solution – main module can be transferred to a standard

Eurorack case

46 controls for real-time access of all important parameters

External audio input for processing external sound sources

Low and high level outputs

Comprehensive MIDI implementation with MIDI channel and Voice Priority selection

3-Year Warranty Program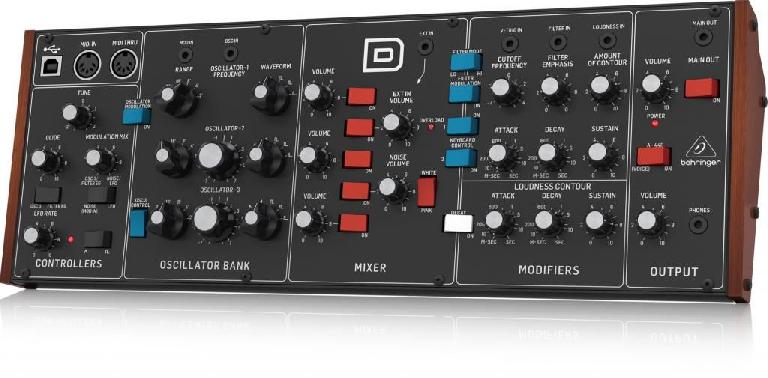 [courses_slider]