The original CS-80, the synth behind the classic Blade Runner soundtrack, is on the 'clone' radar for Behringer. Here's the details and images they've announced so far.
Just a few days back Yamaha hinted they could revist the iconic CS-80 in some form or another. Hours later Behringer revealed they had a CS-80 in their labs which, as we know from their 'synth world domination plan', means they're planning on cloning it themselves. And with the success of their Moog Model D and MS-101 synths already in the bag, we'd imagine this would mean an excellent-sounding and affordable version with added features over the original.
Yesterday Uli Behringer confirmed that they are indeed working on their own CS-80, called the DS-80. It's still at a very early design stage. So don't start saving up just yet, but it appears to be a reality and not just a pipe dream!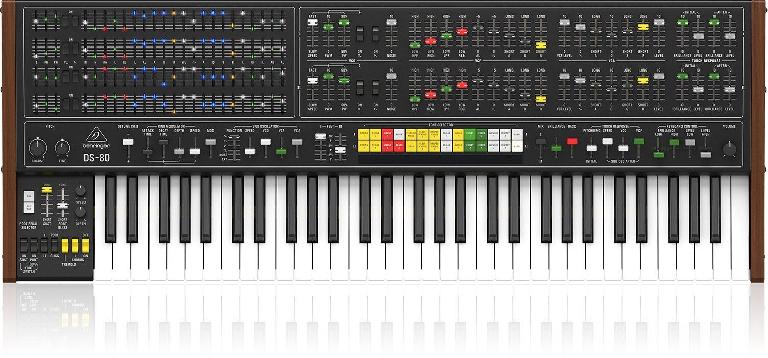 Here's the DS-80 synthesizer details so far:
Multi-Timbral 8-Voice Polyphonic
Analog Synthesizer with Dual Channels
per Voice, Polyphonic Aftertouch,
Ribbon Controller and Patch Memory
"We want to be absolutely clear that this a very complex synthesizer project and it is at a very early stage. It will take us a long time to complete, however we are committed to deliver.
"Why are we showing you this project at such an early stage? We believe that including you in the design process from the very beginning while help us and the synthesizer community to create a better product - and that's all that matters to us.
Thank you for your participation and now let us hear your feedback... Uli"

What do you think about the DS-80? Is this the CS-80 clone you've been looking for..?
[Via: Behringer on Facebook]