The rumors of a Sequential Circuits Pro One clone from Behringer have been ramping up recently, and we're super excited to see the first prototype design of this compact analog mono synth.
Just wow. It looks like Behringer have gone with the same size and format of their recent Model D and Neutron desktop analog synths when designing their upcoming Pro 1 clone. Based, of course, on the 40 year old Sequential Circuits Pro One, a a compact, monophonic analog synth with two VCOs, a 4-pole lowpass filter, two ADSR envelopes (one for filter), great for punchy analog bass-lines, leads or interesting sound effects.
Here's what the Pro One clone looks like: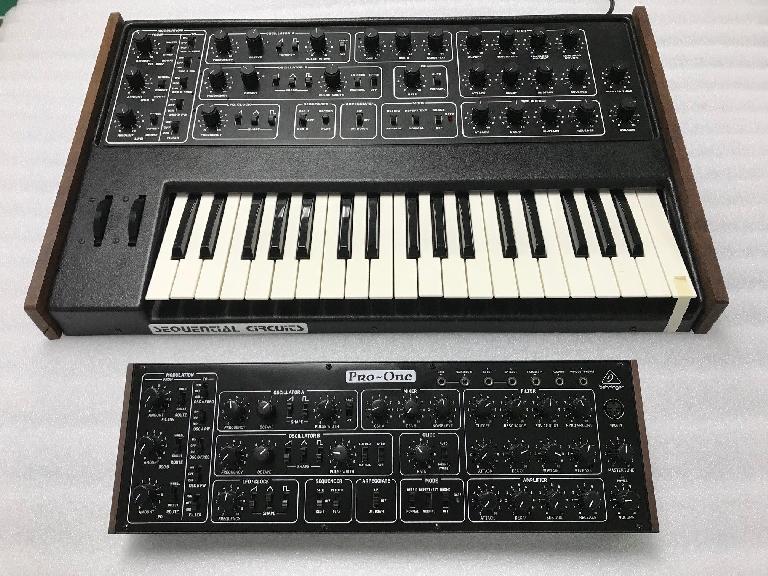 We have no word on price... but, $299 has been a very popular price point for both the Neutron and Model D. Also, no word on release date yet. But I suspect it's only a matter of months away...
It's becoming almost a cliché now about the Behringer remakes of analog synth classics... but this one will probably sell like hotcakes!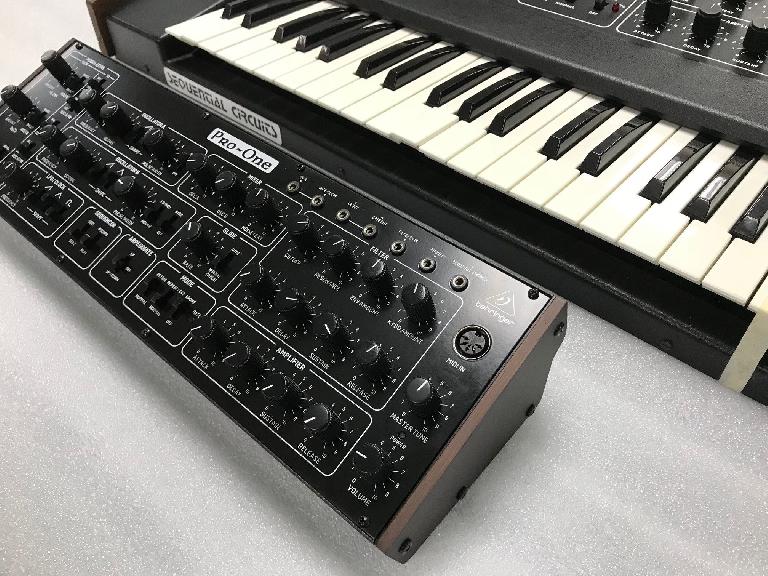 As soon as we have more information (spec, sound demos, etc) on the Pro One from Behringer you can be sure we'll let you know!