We will have to wait a little longer for this 100% analog recreation of the TR-808 drum machine from Behringer as they push forward by adding user-requested features.
Without doubt the big announcement from Superbooth 2018 was the pre-production TR-808 clone from Behringer. People weren't just interested, they were falling over themselves to find out more.
Read and watch more about the RD-808 analog synth drum machine here.
At the time, despite no price being reported, it was understood the RD-808 was a few months away from production. However, according to Uli Behringer, the synth makers are working on adding user requested features like being able to tune the bass drum. This has delayed production for a few months, so we don't expect to see the RD-808 available before the end of the summer.
Here's what Uli said on Gearslutz:
"When we introduced the drum machine at super booth, people requested more features such as bass drum tuning etc. As usual we listened and added these features, however I also mentioned in this thread that this will delay the project for a few months. Thanks for your patience. Uli."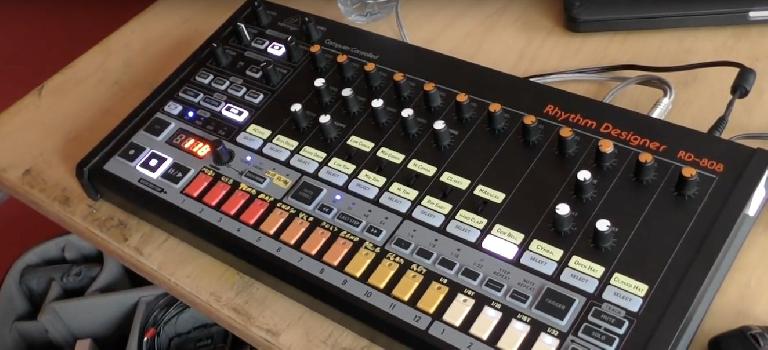 The Rhythm Designer RD-808 from Behringer is 100% analog. The filter is based upon Mr Moffatt, who also designed the filter for the semi-modular Neutron.

It looks like a really flexible drum synth machine with some interesting assignment options, e.g. "you can assign multiple tracks to the buss compressor"... although recorded via the onboard camera microphone the sounds of the RD-808 sounds promising.
It will include 5-pin MIDI as well as MIDI via USB. And it comes with individual audio outputs for every drum channel.