So, you'd like to be a beta tester for the upcoming Behringer UB-Xa synthesizer? If you meet this criteria you could get hands on soon...
Behringer have some really good news to share... and CEO, Uli Behringer, is excited to tell the world. The UB-Xa, officially announced in 2018, is edging closer to the finish line. Here's what Behringer told us by email:
"The firmware for the UB-Xa is now completed and we're moving closer to delivering this beautiful synth. However, to be clear, we're still many months away from delivery.
"Our next step is to build 50 pre-production samples and start an extensive test program with internal and external beta testers to ensure the synth will have undergone the most stringent quality testing.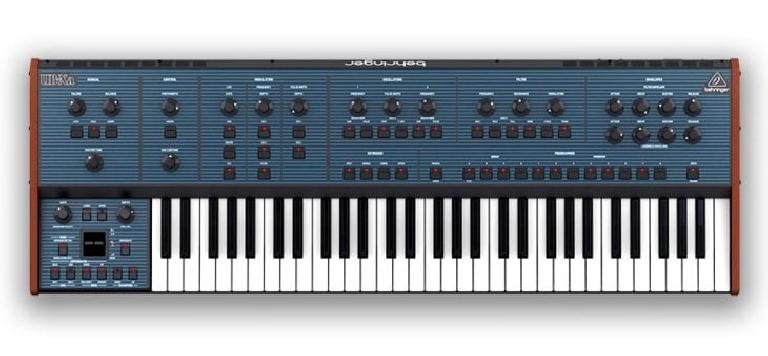 "If you like to participate in the testing of the UB-Xa, come join the beta tester team. However, please note that there a critical requirements associated with this program.
1. You do own an original Oberheim OB-Xa in order to do extensive comparisons.
2. You have deep technical understanding and knowledge related to professional testing procedures and sound analysis
3. You do own a video channel and you're willing to create several comparison videos.
4. You're willing to create great sound patches with your name attached.
"If you meet these criteria, please contact us at [email protected] and provide us with detailed information related to the above 4 points. We will select max 20 beta testers and reward them with a free unit in return for their extensive efforts.
"We're super excited about this flagship synth. We know that it has taken much time, but we're very proud of our Manchester engineering team who have done an amazing job by creating a complete new technology platform, which will allow us to develop the next analog poly-synths in record time. We're just warming up:-) "
Uli Behringer
And one more thing. You may be aware that Behringer have recently launched their Music Tribe market place where you can buy and sell equipment - all for free. Unlike eBay or Reverb, they take zero commission. Check out https://freemusictribe.com
Stay tuned to Ask.Audio for more Behringer, synthesizer and music production news, reviews and tutorials.