There's plenty of buzz around many of the Behringer recreation synthesizers... and the ARP2600 in particular has seen a great deal of the synth community eagerly awaiting its release.
They are here. They are coming. Behringer's recreation of the ARP2600 is closer to being in your studio than ever... and here's the photos to prove it!
Behringer officially announced their 2600 back in June 2019. So yes, we're eager to get hands on with their recreation of the ARP 2600...
Here's what Behringer have told us:
"As you can see, every unit goes through a highly automated and stringent alignment and testing procedure - all based on cutting edge Audio Precision test equipment.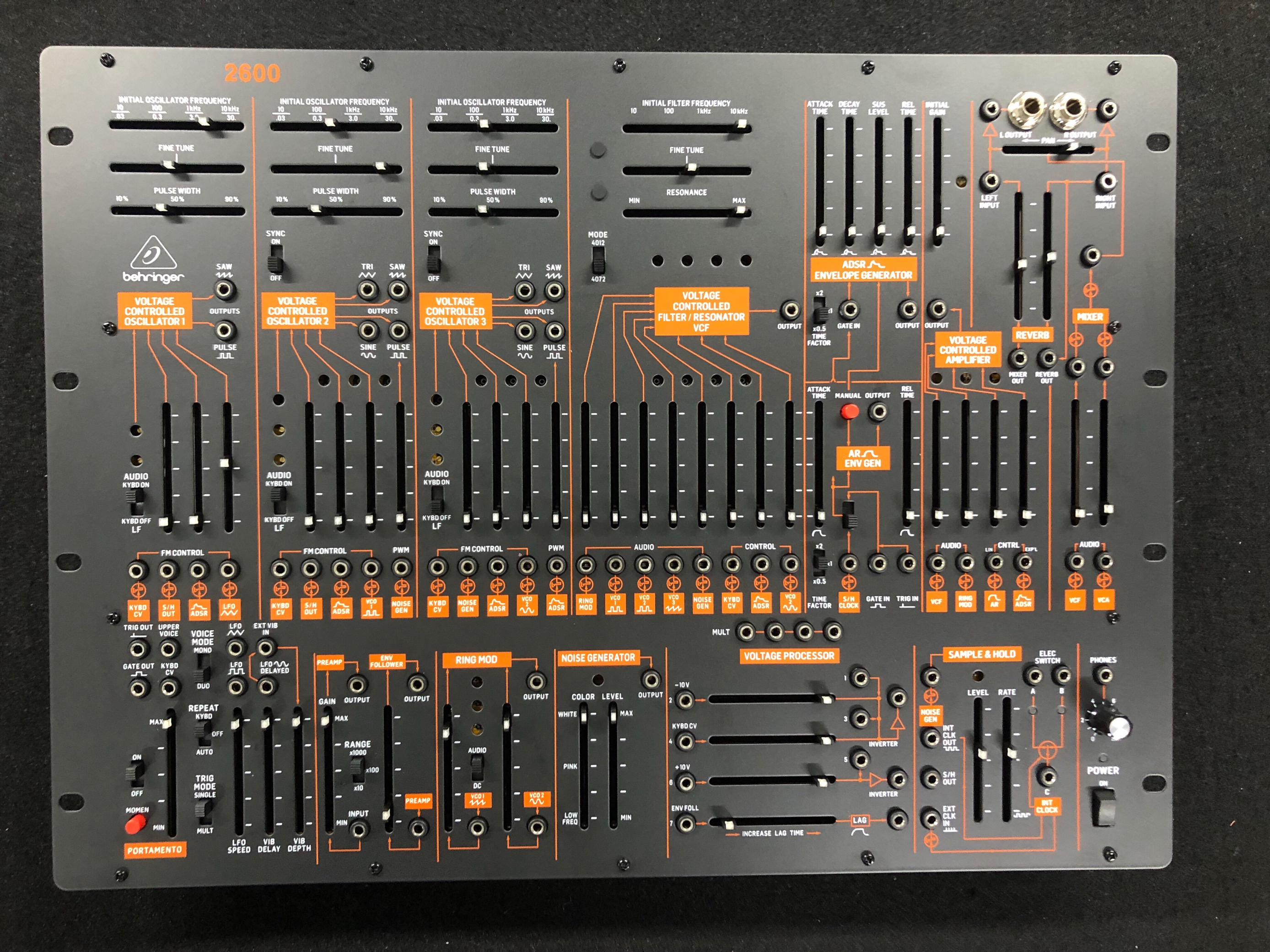 "We're currently calculating the actual manufacturing cost. Unlike most competitors, we're pricing the retail price of our products "bottom up", which means we just add a small margin on top of the actual cost, instead of charging you what we believe you would be willing to pay for. This has been Uli's philosophy for more than 30 years and this will never change.
"We're confident that we can soon announce the price, which will be very exciting.
Thanks for all your patience and support. You guys are the best and the reason why we do what we do!"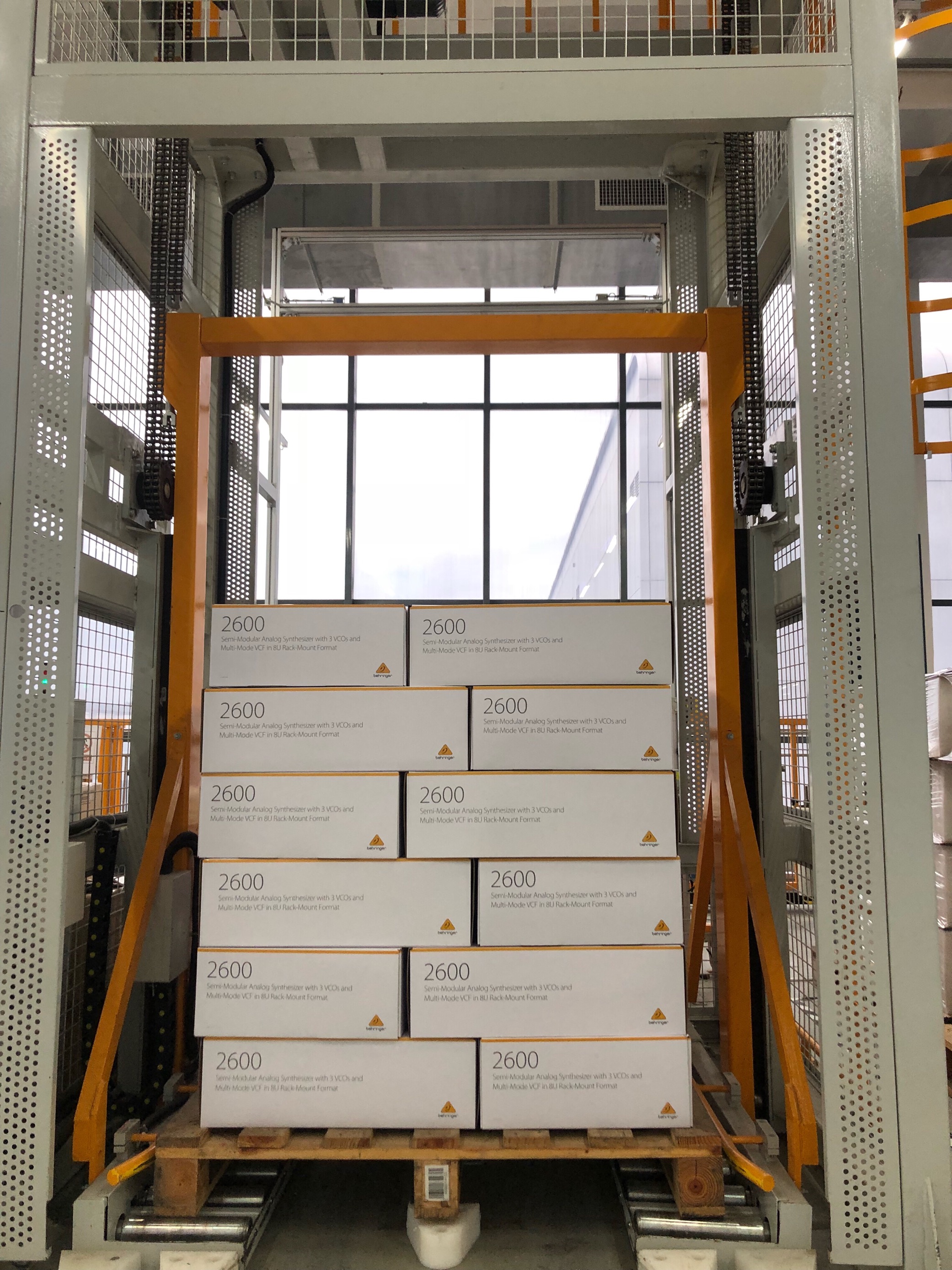 Behringer 2600 Features
Legendary analog synthesizer with triple VCO design allows for insanely fat music creation
Authentic reproduction of original "Arp* 2600" circuitry with matched transistors and JFETs
Semi-modular architecture requires no patching for immediate performance
3 VCOs, each with LFO mode, FM inputs, and multiple wave-shape outputs for an awe-inspiring palette of tonal possibilities
Multi-mode VCF with dedicated low-pass output with additional switched high/notch output
Incredible range of modules including ring modulator, lag processor, sample & hold, Schmitt trigger and envelope follower
ADSR and AR Envelope generators with switchable time factor
Realistic digital spring reverb for inspiring sound effects
Noise Generator with continuously variable colour
2 dedicated LFOs with pulse and sine wave outputs
Switched Post Filter Distortion (PFD) / Inverter option on voltage processor
Differential (+/-) input VCA with both linear and exponential control inputs
Additional functions include attenuator, mixer, inverter, slew rate limiter and 4-way multiple for creative patching flexibility
External audio input for processing external sound sources
58 Faders and 15 buttons give you hands-on direct and real time access to all parameters
83 Patch cable input / outputs for the ultimate in configuration flexibility
Powerful headphone output with dedicated level control
Comprehensive MIDI implementation with MIDI channel and Voice Priority selection
3-Year Warranty Program*
Designed and engineered in the U.K.
Like you, we're looking forward to finding out the price on the Behringer 2600 and then be able to compare this to the Korg ARP2600. Likelihood is it'll be more affordable which is good news for synthesists on a budget too.