Today the RC-1 BK Loop Station has been announced to commemorate one million Loop Station products sold by Roland / Boss since 2001!
Hamamatsu, Japan, January 24, 2018 — BOSS has announced the RC-1-BK Loop Station, a limited-edition pedal that commemorates the sales of over one million Loop Station products to date. First introduced in 2001, BOSS Loop Stations are the looping standard for musicians around the world, inspiring all-new creative approaches to music composition and live performance. The current Loop Station lineup consists of six different products to support the looping needs of all types of artists, from guitarists and other instrumentalists to singers, beatboxers, DJs, and beyond.
Offering top-quality sound and simple operation in a portable package, the RC-1 is the top-selling Loop Station in the lineup. It's housed in the famous BOSS compact pedal chassis, and features a simple, direct interface with a unique visual indicator for monitoring loop length and operation status.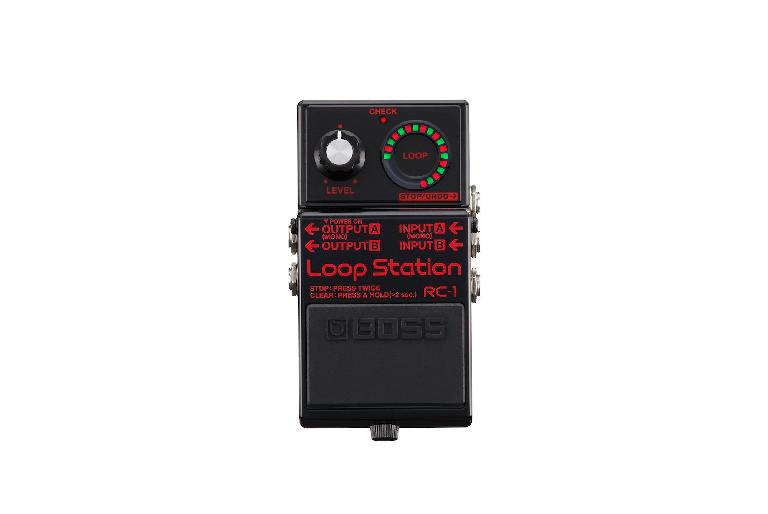 The limited-edition RC-1-BK comes in a black finish with red lettering, and will be available in 2018 only. Other than the color, it is identical to the standard red-finish RC-1 pedal.
Price: Check your loacl retailer
To learn more about the RC-1-BK and other Loop Station products, visit Boss.info / Music Connects.