If you're looking for an Ableton Push 2 stand, but you don't just want something functional, but something regal and sexy to show off the glory of your Ableton conrtoller/instrument, this could be it.
When you come to realise the power and awesomeness (Ii'm still surprised that's a real word) that is Ableton Push 2 then you'll want to treat it like the king (or queen) of your studio setup. Giving it pride of place on your desk is one thing. Giving it a lavish walnut desk stand finsihed to perfection is the next step up.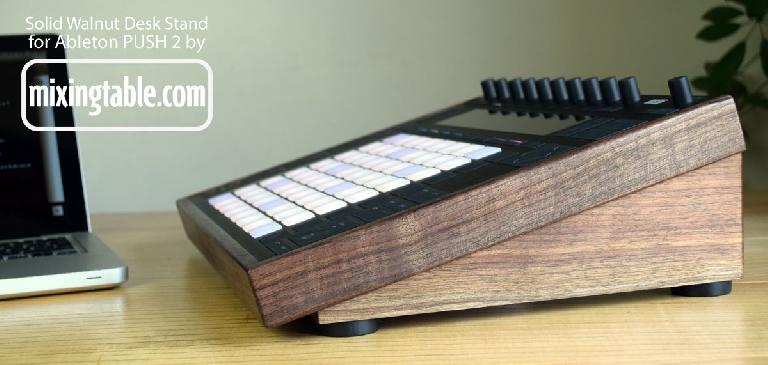 Should you feel so in love with your Push 2, it has to get the best available, then Mixingtable.com's Solid Walnut Desk Stand for Ableton PUSH 2 should be on your radar.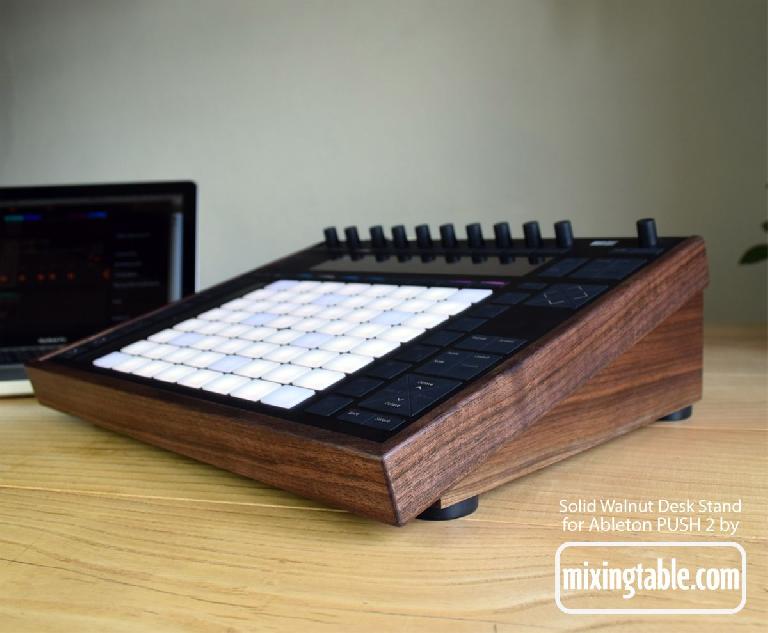 They tell us the Push 2 desk unit requires no assembly. You simply place the Push 2 in the tray and start playing. The rake angle is 15 degrees. Mixingtable.com make everything to order, so your unit will be somewhat unique.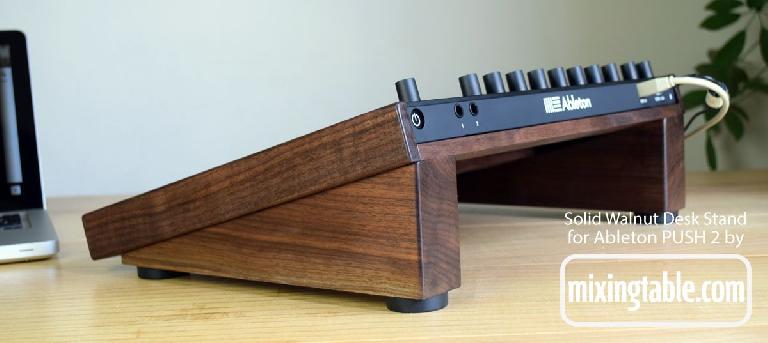 [courses_slider]
OK. You're waiting for the price, right? Well, it's actually quite reasonable considering the quality of the unit itself. 195 EURO + 24 EURO shipping to any destination worldwide.
Oh, the Push 2 stand is also available in Ash, Oak, Beech or Mahogany. Send them an email if you'd like a different wood sort.