Sequencers didn't always use buttons to represent steps. This clone of the classic ARP 1601 analog sequencer with CV and Gate connectivity uses sliders instead. It's not cheap but it is pretty!
We're used to seeing clones of analog synthesizers and drum machines, but less so sequencers. But here's one by Logan Erickson (Low Gain Electronics) that looks awesome and differs slightly from the original ARP Sequencer.
If you're thinking sequencer = buttons, then you'll need to think again. The ARP 1601 uses sliders instead of buttons and allows you to quickly dial in pitch per step in the sequence.
It appears the model on show here is taken. So, if you're interested in a classic analog sequencer clone you'll need to contact Logan directly to order your own. These beauties are going for $1500 plus shipping.
Where the original ARP 1601 had fader caps the clone has LED faders. That's simply down to Logan's preference. If you want it more like the original you can easily pull the LED's out and put fader caps on the fader shafts.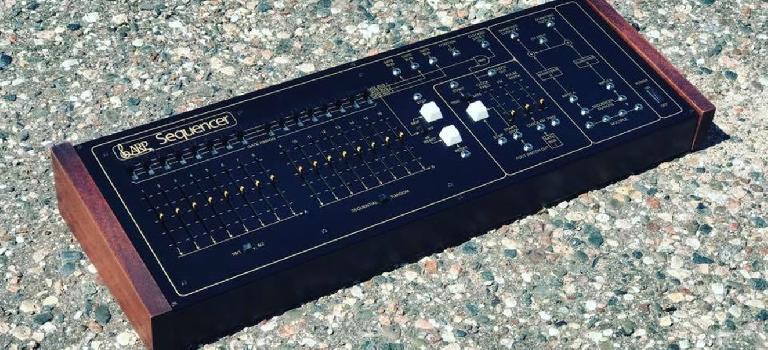 The ARP 1601 Sequencer is a complex 16-step sequencer where you create sequences with the sliders, not buttons. Adjusting the sliders changes the pitch and each slider represents a sixteenth note. VintageSynth.com goes into more detail: "It uses the ancient Control Voltage (CV) and Gate protocols to play your sequences on another analog synthesizer. Because of the various types of CV/Gate used by different makers at the time, the ARP Sequencer works perfectly with the ARP 2500, 2600, Odyssey, Avatar and other ARP synthesizers as well as Roland, Oberheim and Sequential Circuits. To interface the Sequencer with other types of CV/Gate capable synths would require a CV converter box.
"Once you get it working it's fun and easy to learn. Use it to create continuous arpeggios or simple sequences of patterns for your vintage analog gear. Tweak it in real-time as you create or perform, it's very hands-on. It has a classic and recognizable character as you can hear in the demo below. Famous users include The Who, Depeche Mode, 808 State, Vince Clarke, Jean-Michel Jarre, Billy Currie of Ultravox and Visage, and film-maker John Carpenter."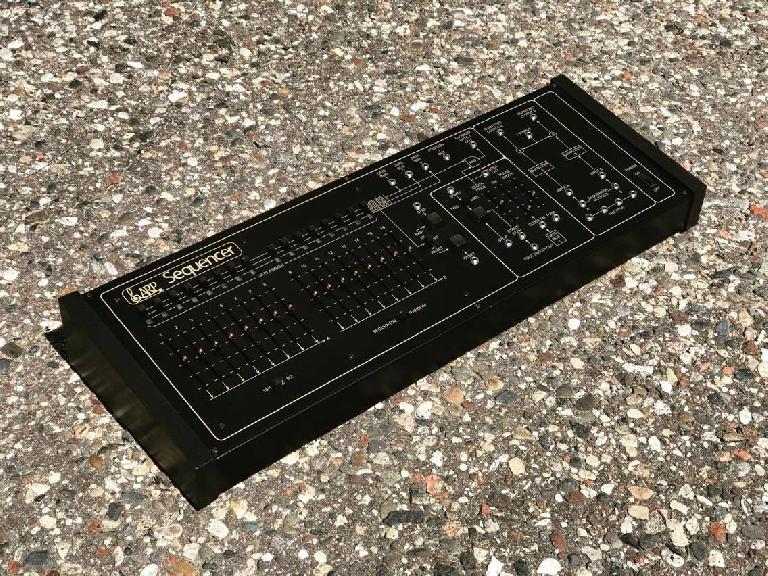 Logan Erickson makes interesting clones of synths and sequencers and machines for some well-known music folks, from Drumcell to BT. The 1601 clone model for Drumcell features black buttons with ebony stained wooden end caps.
Interested in a clone of your very own unique piece of sequencer history? Contact Logan Erickson on Facebook.