This EMS Synthi model never made it to production. Only one was ever made which has resurfaced now and been recovered by Digitana Electronics. Bring on some synth history!
Digitana Electronics, tha company behind the Future Sound of London collaboration (SX-1) and developers of custom interface modules for classic synthesisers made by Electronic Music Studios (EMS): the Synthi A, AKS and VCS3 and revealed some interesting news.
They have acquired an EMS Synthi KB1 synthesizer which is a one model wonder. Yes, no other units of this synth were made since it saw the light of day in 1971. And the other good news is they will be taking photos and video and documenting this rare, historical synth. Here's the Digitana Electronics official announcement: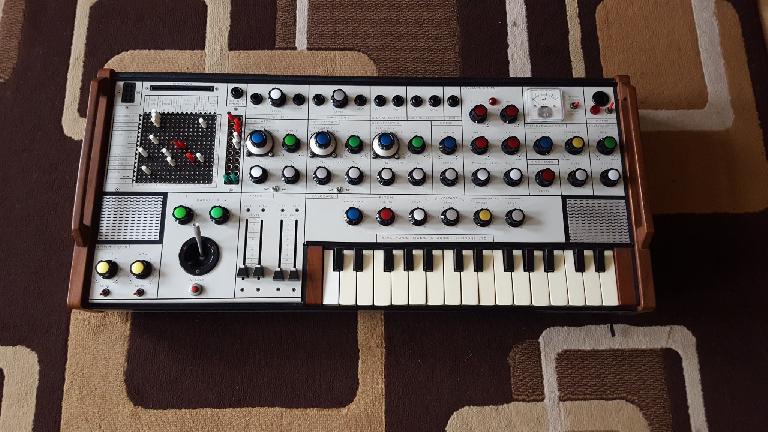 [courses_slider]
"We are pleased to announce that Digitana Electronics has acquired an important piece of E.M.S. history...the E.M.S. Synthi KB1 keyboard. Only one prototype was ever made, for the band YES in 1971.
"The synth never went into production. It has remained essentially unused for 46 years though Steve Howe (YES guitarist) did use it on a track in the first of his 'homebrew' demo recordings, some of which featured on the bands albums. We plan to release more photos and audio demos of this keyboard in the future so that E.M.S. fans everywhere can finally hear and find out more about this beautiful and historic instrument."
I wonder if Digitana might not clone the EMS Synthi KB1 for production...