Do You Want 55 Drum Machines Recorded Through Reel Tape Machines? Thanks Goldbaby!
If you like drum machines, you know, of the vintage variety AND reel to reel tape machines and tape emulations, then you are going to love what Goldbaby has cooked up in his studio.
Goldbaby is proud to present the Tape Drum Machine Collection!
The Tape Drum Machine Collection comprises 55 drum machines recorded through real tape machines and hardware tape emulation in the Goldbaby studio. Vintage drum machines from the 70's, 80's and 90's and a few modern classics. Also some rare and unusual auto rhythm machines. A veritable smorgasbord of analog and digital drum machines given the Goldbaby treatment!
7000 x 24 bit wav samples and 325 x Auto Rhythm Drum Loops (Rex & Wav). With kits and instruments for Maschine, Geist, Battery, Logic Pro and Kontakt.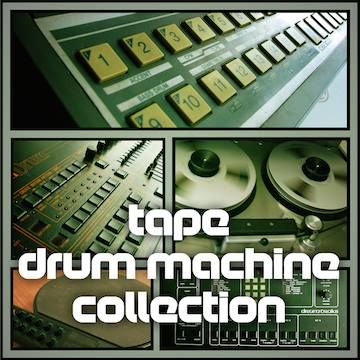 Downloadable pack - 1.3 GB
7000 x 24 bit wav samples
325 x Loops (Rex and Wav)
Maschine 2

- 2 Projects, 61 x Drum Kits, 43 x Chrom Drum Patches and 11 Loop Kits

Geist

- 61 x Presets and 61 Kits

Battery 3

- 61 x Drum Kits

Kontakt 5 (full version only, not the free player)

- 61 x Drum kits, 43 x chrom drum patches

Logic Pro EXS24

- 61 x Drum Kits, 43 x Chrom Drum Patches.

Ableton

- Coming soon!

Also available as 16 bit wav for Hardware samplers
Discount Alert!
Those who have bought any of these packs in the past are entitled to a substantial discount: Tape Drum Machines Vol 1, Vol 2, Vol 3 and Analog AutoRhythms Vol 1. Each pack owned will get $11 off... so if you have bought all 4 you can get the TDMC for only $5. Contact me with your proof of purchase via the contact page to get the discount. http://www.goldbaby.co.nz/contact.html
Many of the samples from these old packs have been remastered and tuned. Also new drum machines have been added.