Swedish musical instrument company Elektron today announced Octatrack MKII, the successor to the highly influential performance sampler Octatrack.
Hot off the heels of our breaking news story yesterday where Juno Records spilled the beans a little early about the upcoming Octatrack MKII, Elektron have officially announced the successor to their popular live and studio sampling powerhouse. Here's the official details from the Elektron press release:
Octatrack MKII is an eight track performance sampler and sequencer, designed for both live performers and studio producers. Thanks to its clever combination of internal tracks, MIDI tracks and in- and outputs, it is perfect as the centre piece in any rig. The sample engine, which features time-stretch and pitch-shift in real time, is capable of radically transforming and reshaping samples in an instant.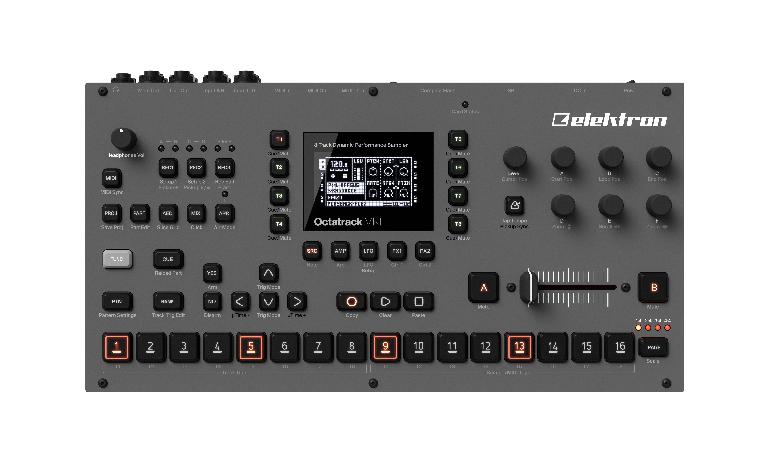 The new high quality back-lit buttons, paired with the hi-res encoders and the professional contactless crossfader, ensure operational reliability in the most demanding environments. The ultra crisp OLED screen and an increased count of dedicated buttons, each with a distinct purpose, contribute to the improved MKII user experience.
"Octatrack MKII will fulfil the needs of anybody who really wants to experiment with samples. And the tactile feel and visual feedback of the new buttons is such an aid when being on stage or improvising in the studio. Octatrack MKII is an outstanding live performance tool", says Jonas Hillman, CEO of Elektron.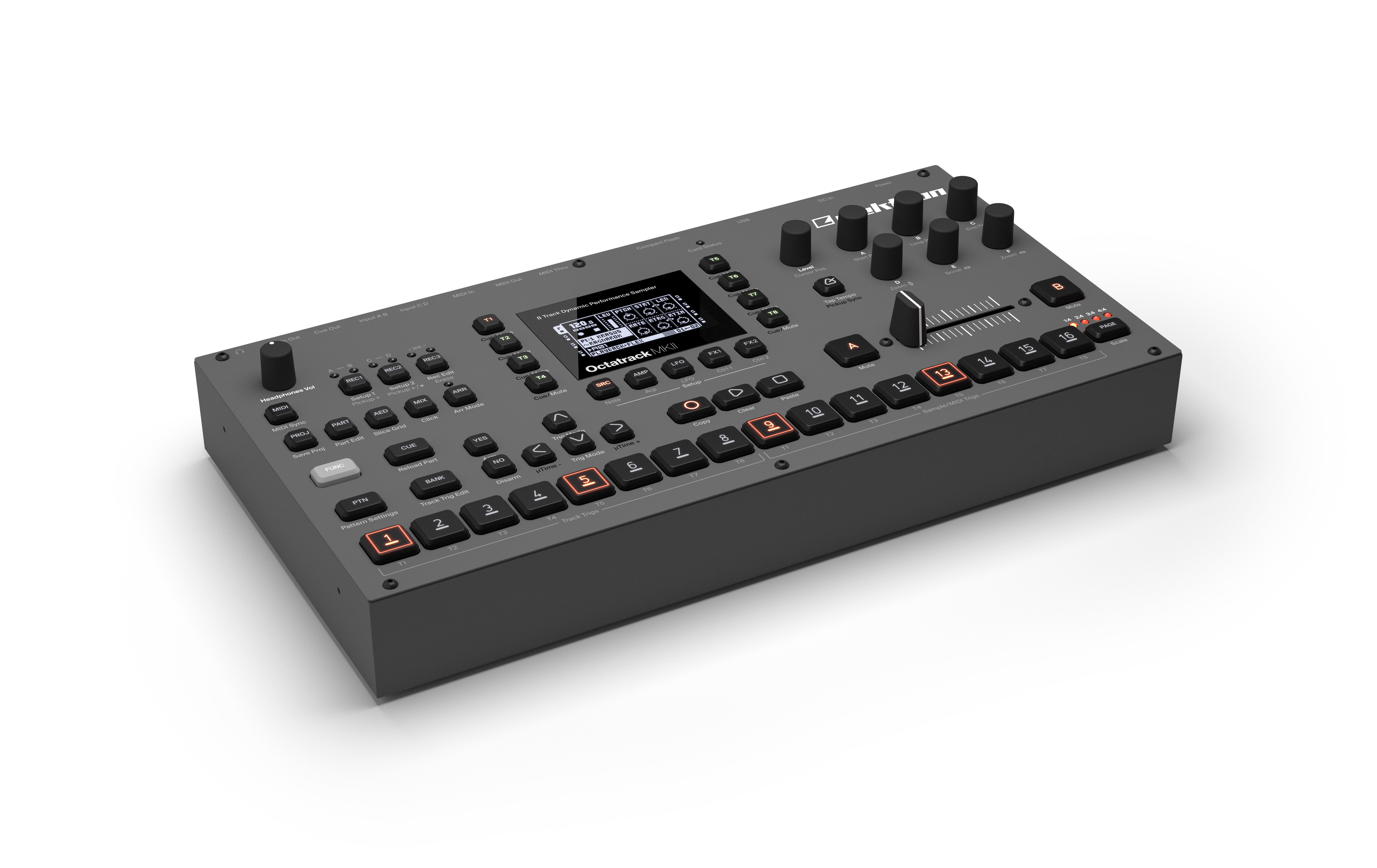 Octatrack MKII specifications
8 stereo audio tracks
8 dedicated MIDI tracks
Instant stereo sampling
Real time sample time-stretch & pitch-shift
2 × insert FX per audio track
3 × LFO per track
Live friendly Elektron sequencer
Contactless performance crossfader
1 × ¼" headphones output
2 × ¼" impedance balanced main output
2 × ¼" impedance balanced cue output
4 × ¼" balanced external input
1 × USB 2.0 High Speed port
MIDI IN/OUT/THRU ports
Ultra crisp 128 × 64 OLED screen
Precise hi-res encoders
Durable back-lit buttons rated for 50 million presses
W340 × D185 × H63 mm (8.5 × 7.2 × 2.5″) including knobs and rubber feet.
Weight approx. 2.3 kg (5 lbs).
Fully compatible with Octatrack MKI projects/data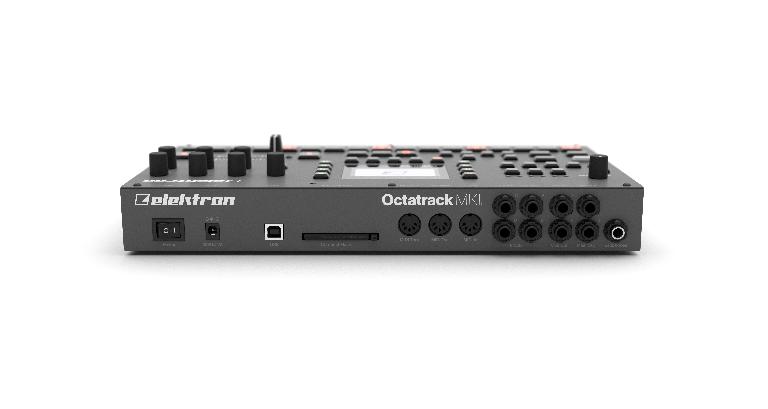 [courses_slider]