Unlock the secrets of Elektron's powerful Digitone FM synth with this expert course that covers all the bases.
Elektron's Digitone is a supremely powerful (not to mention cool-looking) hardware FM synthesizer. But like other advanced hardware instruments it does come with something of a learning curve, especially if you want to get the most out of it.
In this 20-video course, expert producer and Elektron aficionado Thavius Beck gives you the lowdown on how to get started with Digitone, starting with the basics of FM synthesis and setting up a new project on the hardware - including understanding the layout and menu system, before moving on to more advanced topics.
Elektron 107 - Digitone Demystified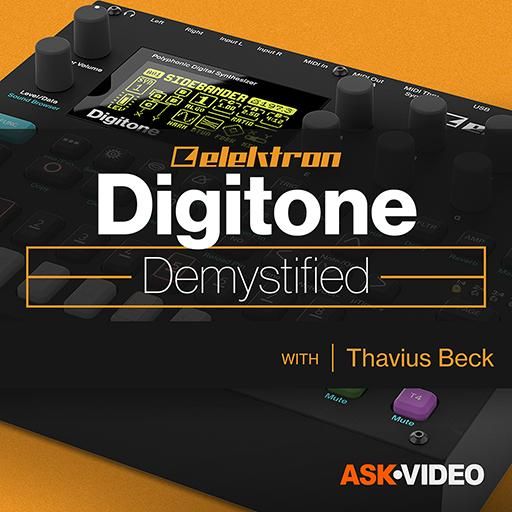 As you progress in the course you will gain more expert knowledge about how Digitone works. Thavius guides you through carriers and modulators, voices, chords and scales, sequencing, sound locks, master settings and much more. It's a great way to save hours figuring out how Digitone works - shortcut right to making your own amazing sounds with this pro course!