ELTA Music's Solaris100 Has 100 oscillators, 20 voices. But What Is it?
A cryptic post together with a rather massive-looking synth from Russian specialists ELTA Music has appeared... what could it all mean?
Very scant details about this so far, just a cryptic post on Russian synth specialist ELTA Music's FaceBook page. But what there is looks enticing... here's what they said about it.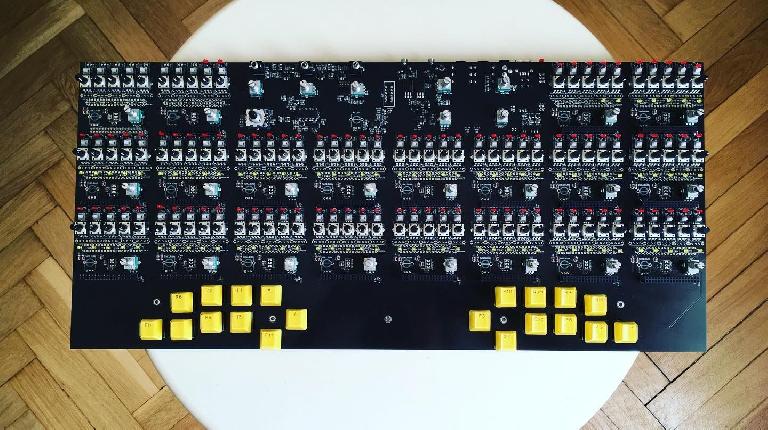 "SOLARIS100. Big ambient machine. coming soon. 100 oscillators, 20 voices, cartridge effector, patching. This is experimental synth."
No word yet on what it might sound like but with that many oscillators we're guessing it's going to be pretty big. Stay tuned for more news as we get it!
FaceBook: https://www.facebook.com/ELTAmusicdevices