Erica Synths Black Hole DSP Will Pull You Into A Universe Of Incredible Sound Effects
It's rare that to come across a 30 minute demo video for an effects module processor that pulls you in the way the Erica Synths Black Hole video does. Needless to say the sound examples are excellent.
March 23, 2016–Erica Synths has debuted Black Hole DSP, a new module that tops up Erica Black series with mind blowing sound effects! Custom effects were designed in close co-operation of Erica Synths team rider KODEK and of Spin CAD software creator Gary Worsham.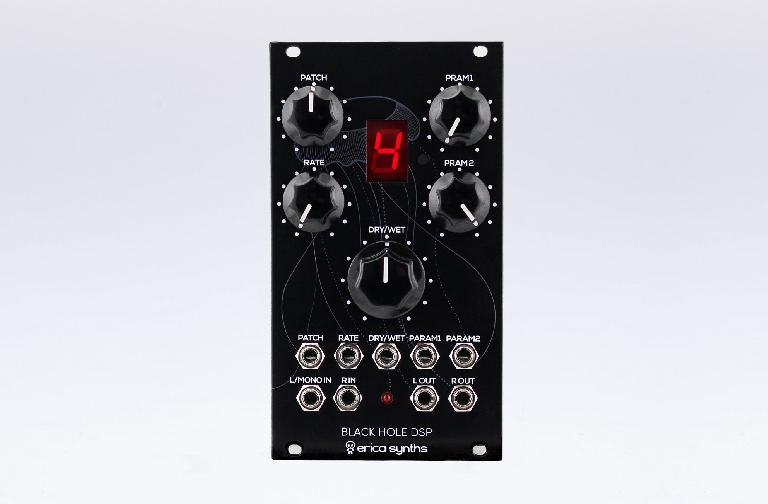 The module, as standard, has 16 custom effects, each with 4 adjustable and CV controllable parameters and CV controlled effect select.
Black Hole DSP effects
Other features:
Stereo INs and OUTs

Manually and CV controllable clock rate reduction for bitcrush

Dedicated Dry/Wet konb

7 segment display for effect select indication

Audio clipping LED
Furthermore, exchangeable external effect boards (sold separately) that contain sets of effects can adapt Erica Black Hole DSP to your way of creating music. Use the module together with Erica Black CV Expander for more delicate CV control over parameters.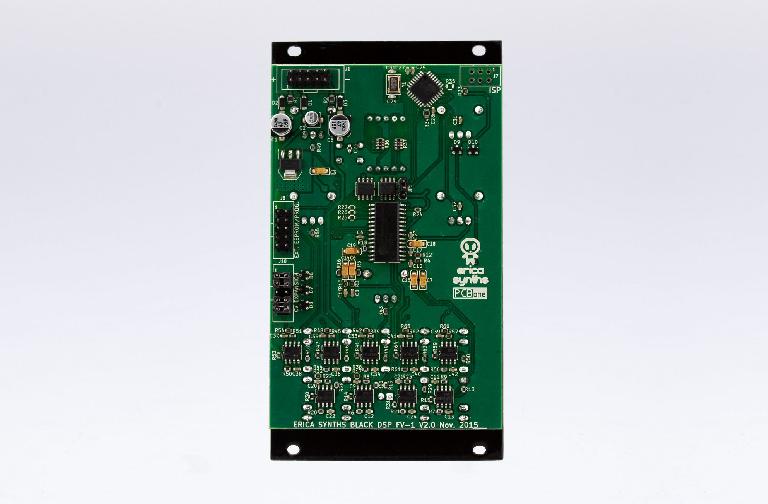 Check out the Erica Black Hole DSP video here:
More info: http://www.ericasynths.lv/en/shop/eurorack-modules/by-series/black-series/black-hole-dsp/
Limited time introduction price: 230€ (ex. VAT)
Available from www.ericasynths.lv and leading retailers worldwide!