Erica Synths' new Black Dual EG/LFO for Eurorack synth heads is brings two full ADSR EGs, two unique LFOs with plenty of features in 10HP. And it sounds great as the video below shows.
December 9, 2015–Erica Synths has added to its Black series one more high quality and unique functionality module – Black Dual Envelope Generator/LFO. The module has 3 basic functions:
Dual full ADSR envelope generator where each envelope can be adjusted one by one.

Two simultaneously controllable AD/ASR envelope generator.

Two LFOs with distinct waveshaping and key follow function.
Developing Black Dual EG/LFO we wanted to combine many modulation functions in one small size module. As a result Black Dual EG/LFO has incredibly compact design with width only of 10HP that saves plenty space in your modular case for other upcoming Black series modules!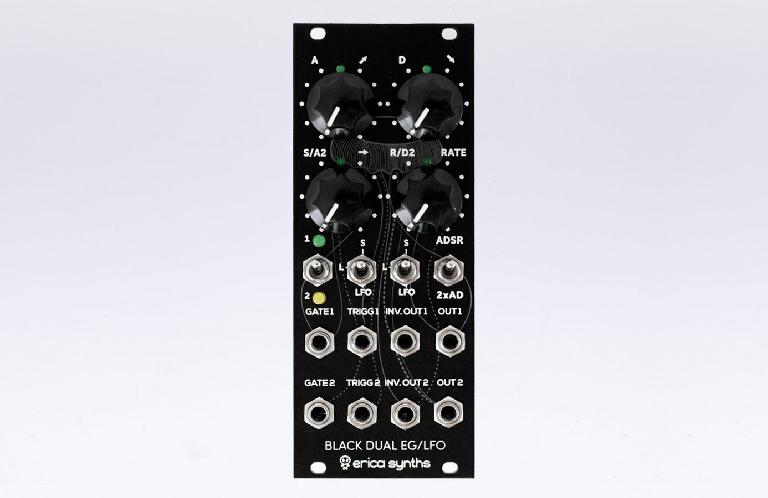 Check Erica Synths Black Dual EG/LFO in action here: