While probably not the ideal system to go scratch crazy on for DJs, there's no denying this sleek and sexy levitating turntable is an eye-catching vinyl lover's dream.
Once the domain of science fiction and films like Back to the Future II, devices that hover are here. We're not referring to Hovercrafts or even skateboards that are raised above the ground though. We're talking about a record player. Yes, a turntable that actually floats in mid air!
The MAG-LEV Audio turntable from Slovenia smashed past its $300,000 goal on Kickstarter with a tidy $552,178 pledge from 717 backers. It's the first levitating turntable on the market and, obviously, looks super cool. But why design a vinyl turntable with a platter that seemingly defies gravity?
Using patented technology they were able to achieve magnetic levitation, and "maintain the incredibly precise turning of the platter with sensor regulating software. Air is the smoothest medium with least amount of friction, which further elevates this project into a truly unique listening experience."
"The First Levitating Turntable is designed for people who appreciate high quality sound and innovative design. It comes with a Pre-Fitted tonearm and cartridge. This setup allows you to connect through phono in. Once you're done, you just have to pick your favorite record, turn the turntable on, move the tone arm into position and lower the cueing lever. Then sit back, relax and enjoy."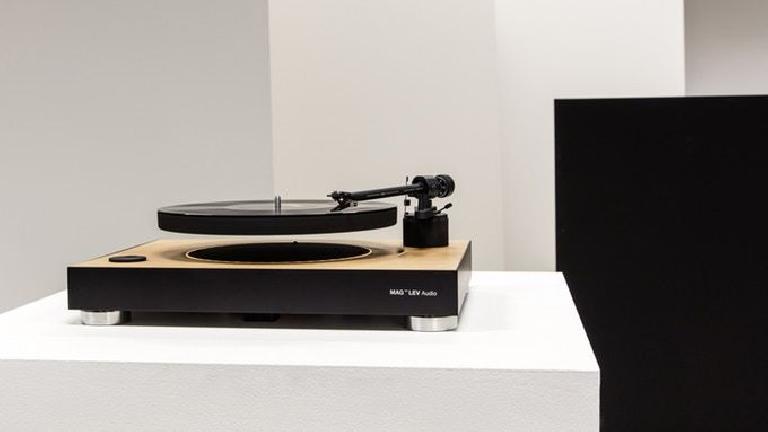 Features
digital speed regulation
digital switching between 45rpm and 33rpm
no wear of parts
computer precision
elegant design with futuristic technology
semi-automatic mechanism
vibration repression
UPS (uninterruptable power supply)
cueing mechanism