If you want a Korg Minilogue analog synthesizer, but aren't fussed about the keys you have two options really: hope Korg will release a desktop version, or get Instrument Stands to chop off the keys.
So you love your Korg Minilogue analog synth, but aren't a fan of (or in need of) the keys? Would you love a Korg Minilogue in desktop format to sit neatly in your studio?
Instrument Stands can make your "Look Ma, no keys on my Minilogue" dreams come true. You may remember the chopped-off keyboard handiwork of Haydn Hamilton for the Monologue and classic Roland 303 and 606 modded metal jackets.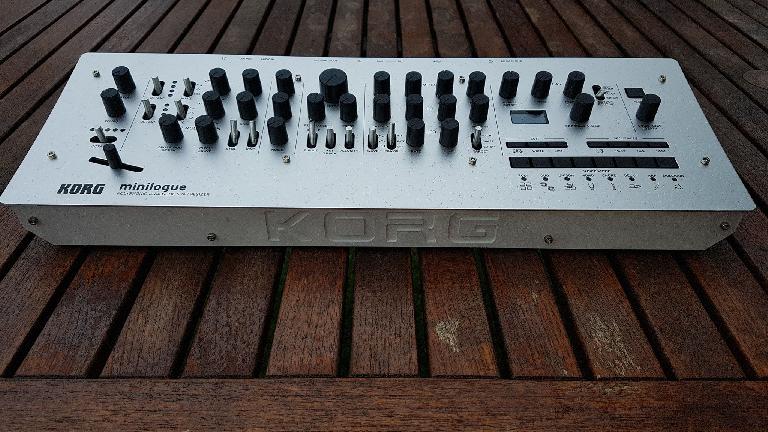 Now you can have your keyboard removed and the rest made right for the Korg Minilogue. Haydn told us this is the first Minilogue he's modded and it looks like the customer, Ansome, is pretty pleased with the end result.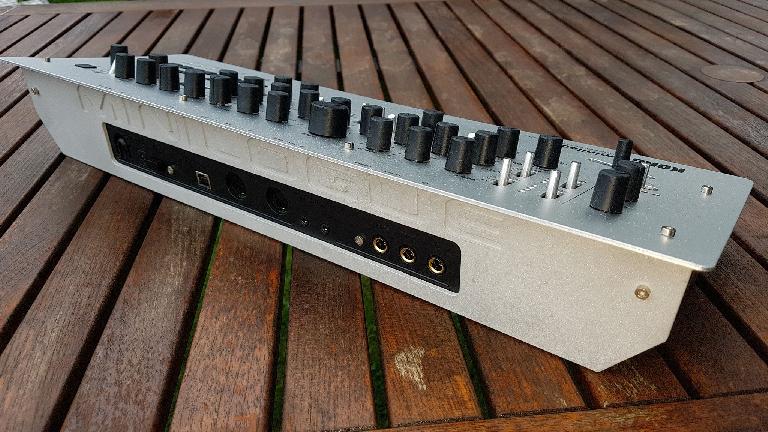 Should you wish to have any modifications made to your synths it's worth contacting Haydn via his Facebook page, Instruments Stands: https://www.facebook.com/vanstands/