Remember the Adidas concept trainers inspired by Roland TR-808 drum machine that playback beats? Here's what they will sound like... and if you want a pair, have faith. These might become a reality.
It became obvious within seconds of us publishing our article on the Neely & Daughters Mi Adidas TR-808 on Wednesday 3rd May that this concept for beats on your feet was going to be very popular.
The world's most popular analog drum machine from Roland inspiring the design of shoes for one of the world's most famous brands? And it plays beats... it's a no brainer, right?
We were still overwhelmed by the sheer popularity of our article, and the desire of many on social media wanting to buy a pair. It's almost surprising that Adidas haven't begun making these already... but, that doesn't mean they will never see the light of day. We've been in touch with Neely & Daughters and a rather large synth company you may know of... and, we don't think the story of a drum machine inspired shoe ends here ...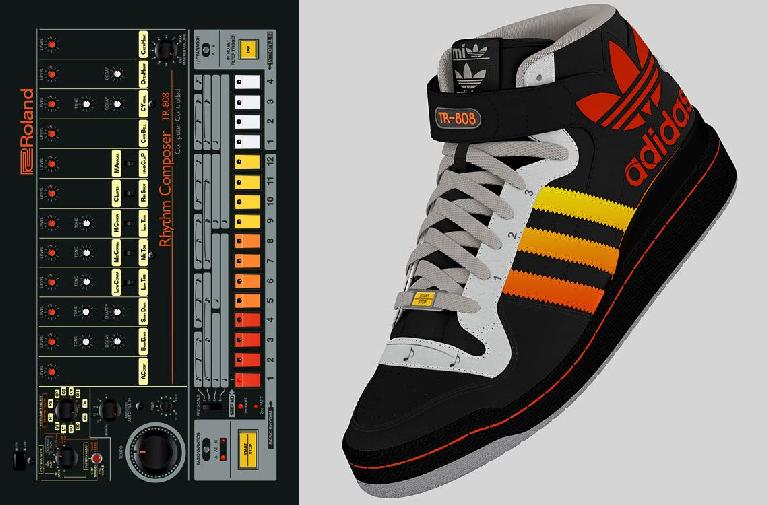 So what will the beats that come from your feets sound like? Margo from Neely & Daughters, the creator of Mi Adidas Roland TR-808 Disturb The Peace shoes has been working with Soundtrack Loops on the 6 preset rhythms these 808 trainers are designed to play back. And in case you're wondering, there will be a volume control on the shoes themselves. No word on speakers in the shoe or blueooth connectivity just yet.
Listen to the six pre-programmed settings in this new video:
While the Mi Adidas TR-808 have been described by some as a drum machine in your shoes, we're acutely aware at this stage it's more like a drum track sample player. We'd love to see an ability to customise drum patterns either in software and download them to the shoe, or to somehow have a step sequencer in the shoe as well. After all, the original Roland TR-808 owes its iconic status to its sequencer and its sounds.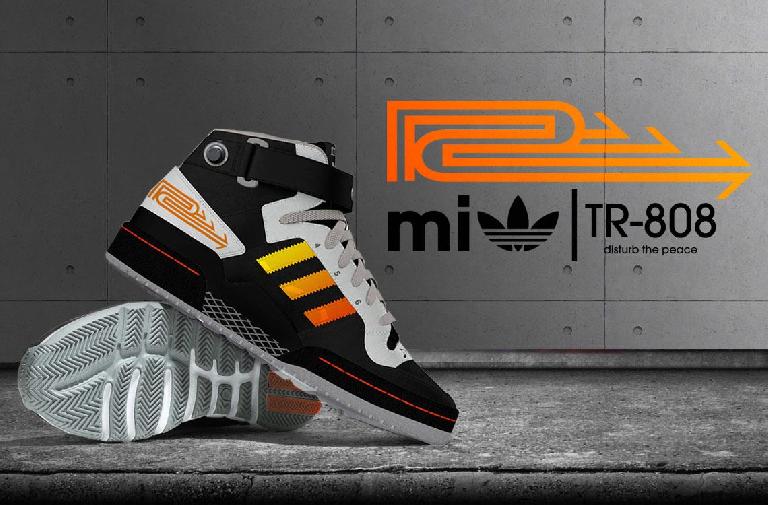 Here's what Neely & Daughters say about the new video audio demo for the Adidas TR-808 shoes:
"When given the opportunity to develop our custom concept/prototype for Mi Adidas, Neely & Daughters Chief Creative Officer Margo Neely popped and locked at the chance to create the TR-808 — inspired by the famous Roland TR-808 Rhythm Composer, break dance culture, and "808" (police code for "disturbing the peace.") Not only do these kicks look fierce, but brace yourself: They actually. make. beats. The shoes are equipped with volume control and six different pre-programmed settings so you can recreate your favorite scenes from Breakin' 2: Electric Boogaloo in your mom and dad's kitchen on a broke down cardboard box from Costco."