Audient's latest pro audio interface brings a wealth of features and that legendary build quality for a surprisingly affordable price. Here's the details.
Hampshire, May 2018 – Audient is pleased to announce that the highly anticipated iD44, our most powerful audio interface yet, is now shipping worldwide and will be available at all Audient dealers in June.
Launched to much acclaim at NAMM this year, iD44 offers four Audient Class-A console mic pres delivering 60dB of gain, all new Dual Converter Technology, the option to expand up to 20 channels via ADAT/SPDIF, new mix-focused software with significant performance improvements for the Windows drivers and more, all over USB 2.0 with USB-C connectivity.

Marketing manager Andy Allen explains how listening to customers' feedback has been the inspiration for the latest release. "iD44 is the natural expansion of Audient's high performance audio interface range," he said. "We've built on award-winning features, utilised high grade components and innovative ideas to enhance its design. We're really looking forward to getting it out to our customers and hearing what they have to say about it. We're confident that it will blow them away!"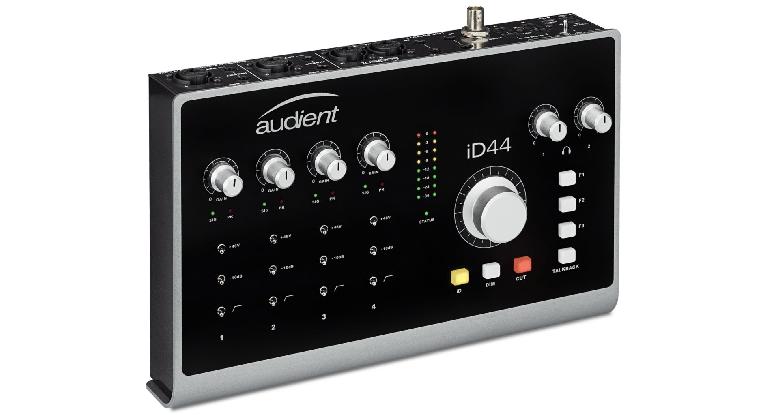 Features
Price: £499.99 inc VAT, €569 inc Local VAT and $699 MAP