Remix video from Mixvibes pushes the boundaries for audio visual live performance. With Ableton Link support, real-time video editing, easy MIDI mapping this video sampler is potentially impressive.
Remixvideo is a video sampler that Mixvibes tells us makes it simple to sync video to audio samples. Designed for the live performer / DJ who wants to add impressive visuals to live sets, Remixvideo has a host of innovative also features real-time tweaking, mixing and editing both video clips and audio samples. It's also Ableton Link compatible and can run as a VST/AU plug-in inside compatible DAWs. Also worth mentioning is that Remixvideo supports chroma keying, MIDI learn, the Macbook Pro Touchbar, comes with 72 royalty-free video samples, and can even record your performance and upload direct to YouTube.
However, at this stage, Remixvideo is Mac OS compatible only. Sorry Windows users! On the plus side, there's a free 15-day trial available. So you can truly try before you buy...
Here's the full details and video demo direct from the clever folks at Mixvibes.
Paris, France, February 2017–Having pioneered VJing with Cross, we felt there was a gap for an accessible way to delve into the world of video mixing, especially when playing audio over the top. Hence the purpose of Remixvideo: breaking down the barriers between music and video to make the creation of audiovisual sets truly effortless.
Remixvideo is the weapon of choice for creative video mixing, with a slick grid interface that makes DJs/producers instantly feel at home. It offers two ways to enhance music performances with visuals: linking audio samples to video pads in standalone mode, or playing it as a video plug-in (VST/AU) within your favorite music software.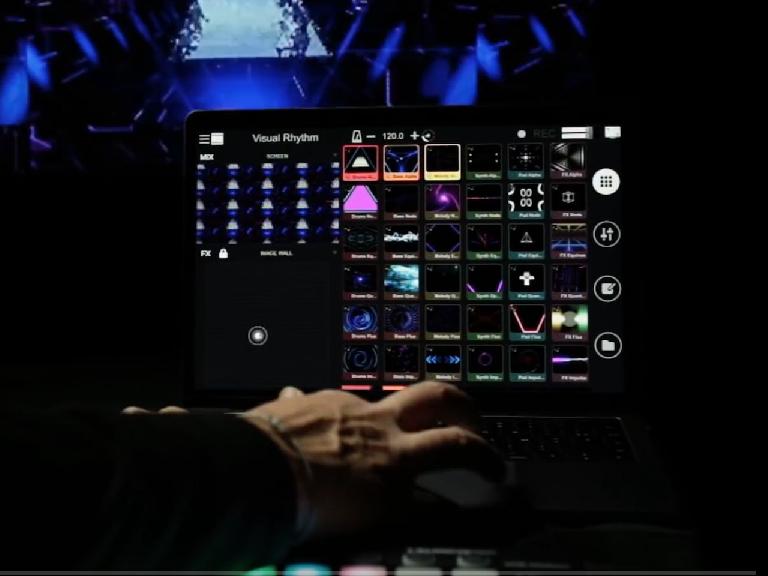 Acknowledged by world-class performers like Tiestö, Mixvibes' 10-year video expertise has been refined into a professional - yet intuitive - mixing software.
Intuitive audiovisual performances
Play fully-synced video & audio samples on a grid of pads.

Tweak visuals instantly with video FX, mixing modes and real-time editing.
Seamless sync with music software
VST/AU plug-in: sync audio and MIDI inside any compatible music software.

Ableton Link: play in sync on several devices running Link-enabled apps.
Pro video content at your fingertips
Import video & audio samples: all main A/V formats & video codecs are supported.

Includes 72 video samples (in 404p, 720p & 1080p) & 36 synced HQ audio samples.
Audiovisual sampler
Play fully-synced video samples, link audio samples to video pads. • Modular grid: up to 8x8 pads.

3 playmodes: loop, one-shot and gate.

Audio sample editor: quantize, gain, mute audio.

Video sample editor: hue, contrast, brightness, saturation, chroma key, position & scale.
Professional video mixing
18 video FX & 7 mixing modes.

Built-in mixer: audio & video faders, bi-filter knobs, EQs, mute & solo buttons. • Live BPM control: time stretch included.

Touch Bar editing shortcuts on the new MacBook Pro.

Auto-Pilot: automatically plays a sequence of pads.
Video content and output
72 royalty-free professional video samples.

Import samples: supports main AV formats & video codecs (avi, mov, mp4, mpeg, hap,...). • Live video input: play webcam or camera input onto a pad.

Generators: includes 12 lightweight and audio reactive video samples.

Record in MP4 and upload to YouTube and Dailymotion.
Hardware and software compatibility
MIDI Support: Novation Launchpad Mk2, Akai APC Mini & Livid Instrument Base 2. • MIDI Learn: quickly assign MIDI commands to any controller.

VST/AU plug-in.

Ableton Link support.

Syphon support: share video output with third-party software.
Watch the introduction video: https://youtu.be/izNC3ygFrnA