Is The New Space Saving Monitor From Samsung A Good Fit For Small Music Studios & Bedrooms?
Large monitors generally take up the most space in a small music studio or studio desk space. Samsung have created a flexible solution to this with their new Space Monitors.
As DAWs become more complex and have panels and pages full of options, functions and visual aids, musicians and producers often find that screen real-estate is a premium. Hence larger monitors are popular amongst those serious about their productions with a budget to match. But, what about if your room, desk-space, studio setup or even bedroom is cramped and without the space to accomodate a beautiful, big, high-res monitor? Samsung feel they have the solution in their new Space Monitor.
Designed for modern workspaces the Samsung Space Monitor features a minimalist design, and looks to be as happy flat against the wall as it is tilted or extended above a desk. There's a unique arm stand, which can disappear into the back of the monitor's slim-bezel.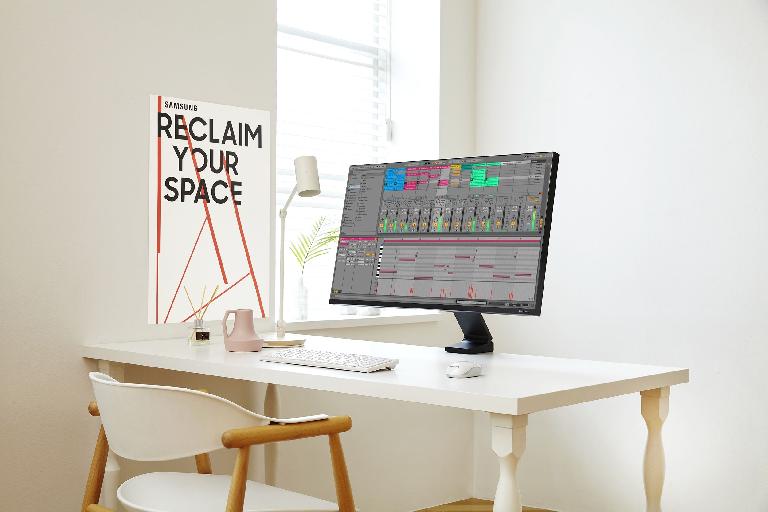 The 27-inch model offers QHD resolution for incredibly detailed, pin-sharp images, while the 32-inch model presents content in 4K UHD.
And it's not just about reclaiming your studio space. The Space Monitor can be tilted to provide an ergonomic angle. Read, no more neck ache. The stand doubles up to provide a neat cable management system, hiding offending wires from plain sight for the ultimate minimal, sleek studio look.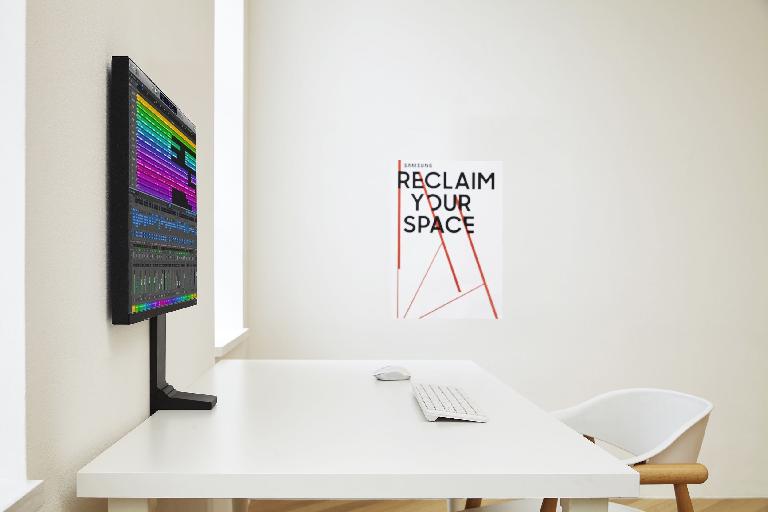 We think these new monitors will look great no matter what DAW you're running and they could prove to be quite a useful addition to many smaller studio spaces if the price is right.
There's no word on price or availability yet for the Space Monitors. We expect Samsung will announce both at CES 2019 in a few days' time.