Fancy a remake of the classic, affordable, and portable duophonic analog synthesizer, the ARP Odyssey? Well Korg have been working on this since February and January 2015 is maybe a release date...
There's teasers, and there's teasers'¦ some go into more depth and perhaps provide a short video with most of the teased product under black out. Well, Korg's teaser for their upcoming ARP ODYSSEY gives very, very little away. So, here's what we do know from their teaser page:
The original Arp Odyssey was 40 years old (Wikipedia anyone?)

The 'revival' version looks cool and lust-worthy from what we can see.

At some point in January, 2015, there will be more details forthcoming.

Now with NAMM under a month away (22nd January onwards), we can expect plenty more details, and we're hoping a full hands-on demo will be within our grasp. If that happens, I'm going to go flat out and promise you a hands-on demo video at the time.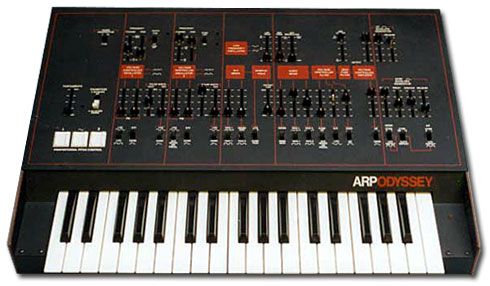 The original ARP Odyssey Mark 3.
For those that are just too full from your seasonal dinner to click on the Wikipedia link above, here's a very brief overview of the ARP Odyssey. Introduced by ARP in 1972, the Odyssey was designed to fit in the 'affordable' and 'portable' two-oscillator analog synth camp. It became their best selling synth and was popular, in part, due to its sliders and buttons which controlled all parameters such as the ADSR, low pass filters, LFOs and sample-and-hold functions.
We're not sure what the price for this baby will be. Any guesses - leave them in the comments below...

We're excited'¦ Are you?