What could be better than buying the very capable Korg minilogue analog synthesizer? How about getting a free, customised gig bag for the minilogue also.
KORG is celebrating the start of the holiday season with a limited-time only promotion for U.S. consumers. Starting September 15th 2018, every minilogue purchase from a participating retailer will include a free custom-fitted case. Users can now easily and conveniently protect this must-have synth at no cost, the perfect solution for the musician on the go.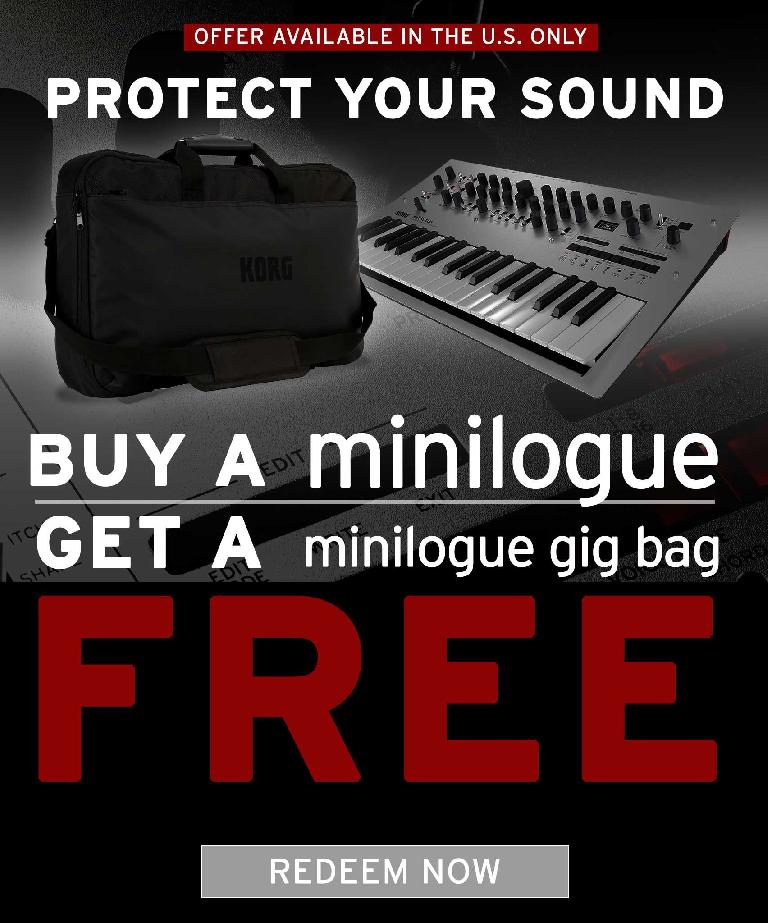 The award-winning minilogue is one of the hottest synths in the market, delivering incredible sounds made possible only with real analog.