There's a new version of Korg's polyphonic, analog synthesizer, Prologue, available now. However, there's only 5 units in producion so you'll need to be quick to snap these up.
Melville, NY – October 29th, 2018 – To commemorate the grand opening of Guitar Center's flagship Hollywood location, KORG has partnered with the music retail giant to offer an extremely rare limited-edition prologue synthesizer. Only five units will be made and will only be available at the California location. Each prologue will come with a serialized custom road case and a certificate of authenticity.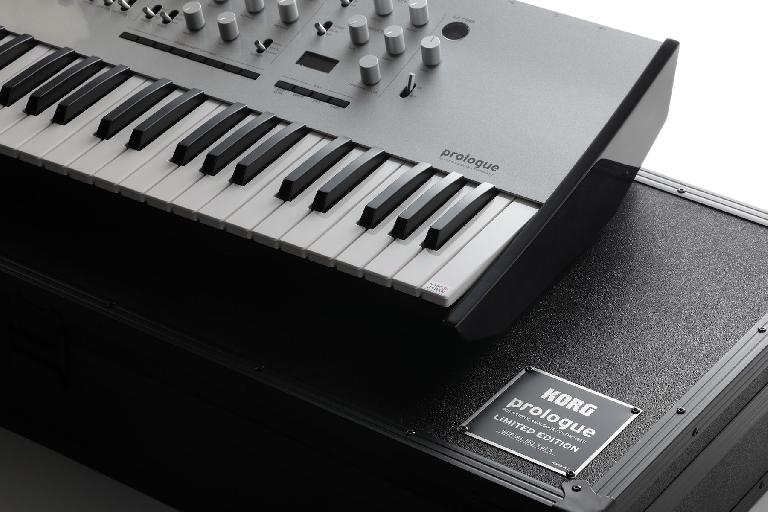 The prologue16 is a 16-voice analog synthesizer that combines and expands on technology from KORG's best-selling minilogue and monologue products. Prologue notably brings to the table an all-new MULTI ENGINE oscillator that adds digital waveforms to prologue's two VCOs per voice, as well as a high-powered stereo DSP multi-effects section.
In addition to prologue's ability to divide its voices into two separate timbres that can be split, layered, or crossfaded, prologue16 adds a fully analog master bus compressor to beef up its already-massive low end, as well as making its MULTI ENGINE oscillator and MOD FX open source, for the first time on any synthesizer in history.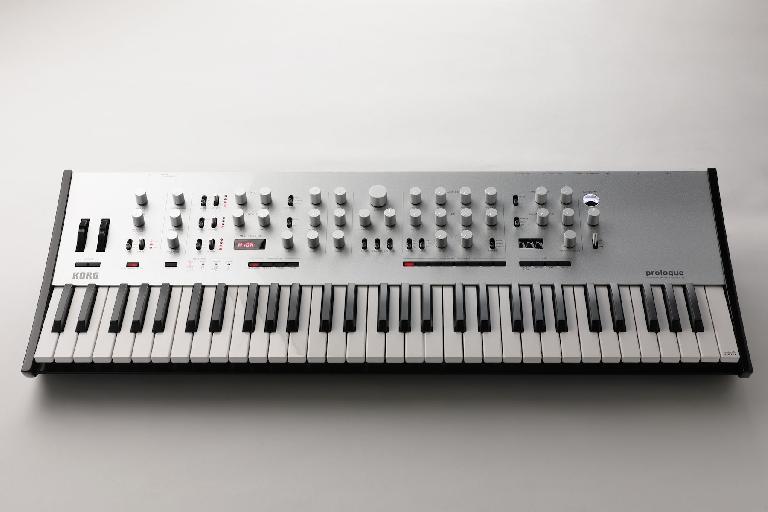 To accompany its 250 carefully selected preset programs and memory locations Prologue 16 Platinum features a gorgeous 61 key synth-action keyboard, a pitch wheel and mod wheel with full assignability, MIDI and USB connections, as well as an arpeggiator and voice modes which make ingenious use of Prologue 16's numerous voices.
"We are delighted that Korg has worked with us to realize a unique version of their flagship analog synth for our flagship store," exclaimed Michael Amkreutz, Chief Merchandising Officer for Guitar Center. "These ultra-rare special edition models look and sound amazing, and we are sure they will get a lot of attention at the opening," Amkreutz concluded.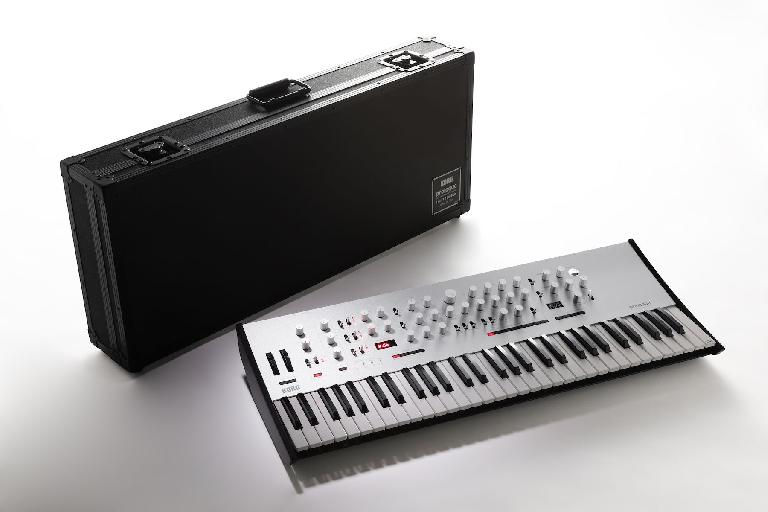 The limited prologue Platinum features a stunning silver fleck, clear-coated front panel, and is punctuated with see-through black side panels. The knobs are silver alumite finish with etched position indicators.