These cute case / stands for Korg volca synths from Korple are designed to be ergonomic and cool to look at. Now in black, red and a limited edition the Volca Swingcheeks are available to buy now.
On 18th May we discovered these new wooden cases / stands specificially designed for the Korg volca synths by Andy Turner (Korple.com). They are cute, flexible, functional and pretty. He had originally dipped his toe in the water and made 10 cases. Judging by the interest and demand on the net he has now made more available.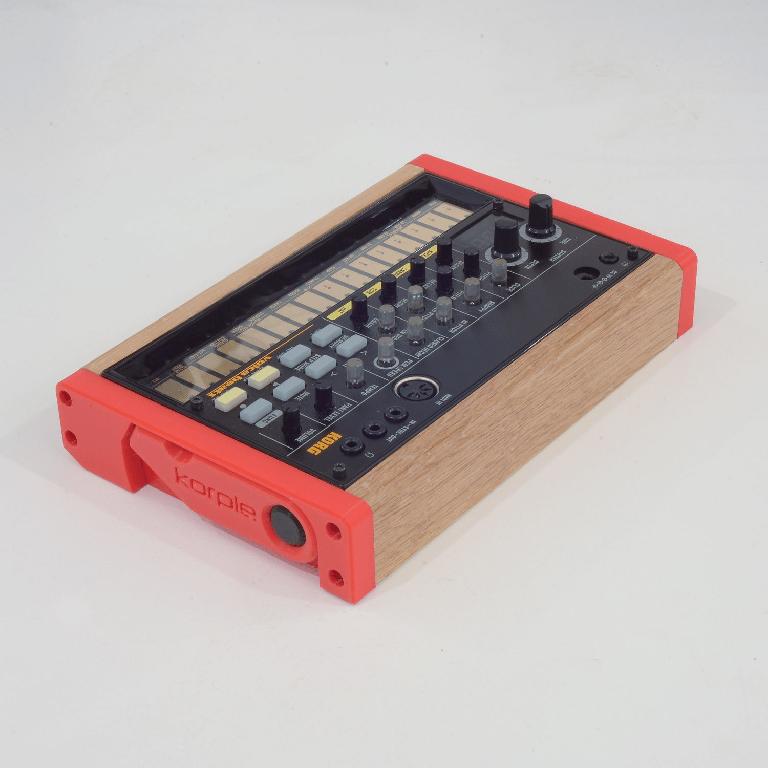 The new Volca Swingcheek cases come in standard Black and Red units and Korple have also made 10 special launch edition versions with white lettering on the legs and hand finished and painted endcheeks.
All three models are retailing for £35.60 GBP (that's aprox. $45 USD).
As you can see from the video above it's quick and painless to switch between a desktop flat case and a tilted stand.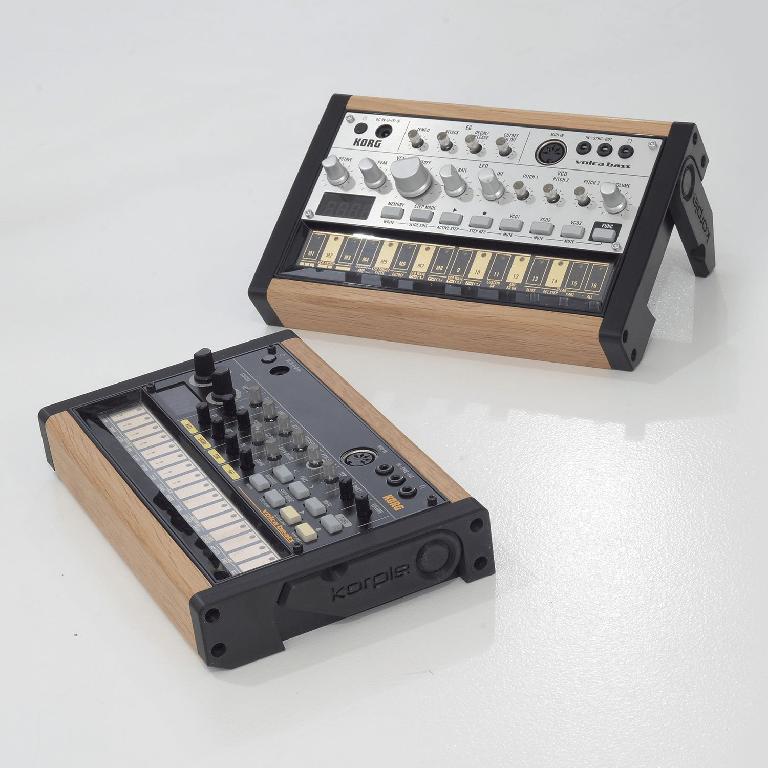 If you want to give your Korg volca analog synths pride of place in your studio or live setup while maintaing an ergonomic workflow the Swingcheek cases / stands are well worth checking out.