Korple Volca Dual Swingcheeks accommodate two Korg Volca synths in one handy case / adjustable stand. Very convenient for studio and performance.
Following up on the success of their Volca Swingcheek case / tilting stand, Korple have released a new version with the same functionality, but for two Korg volca synths.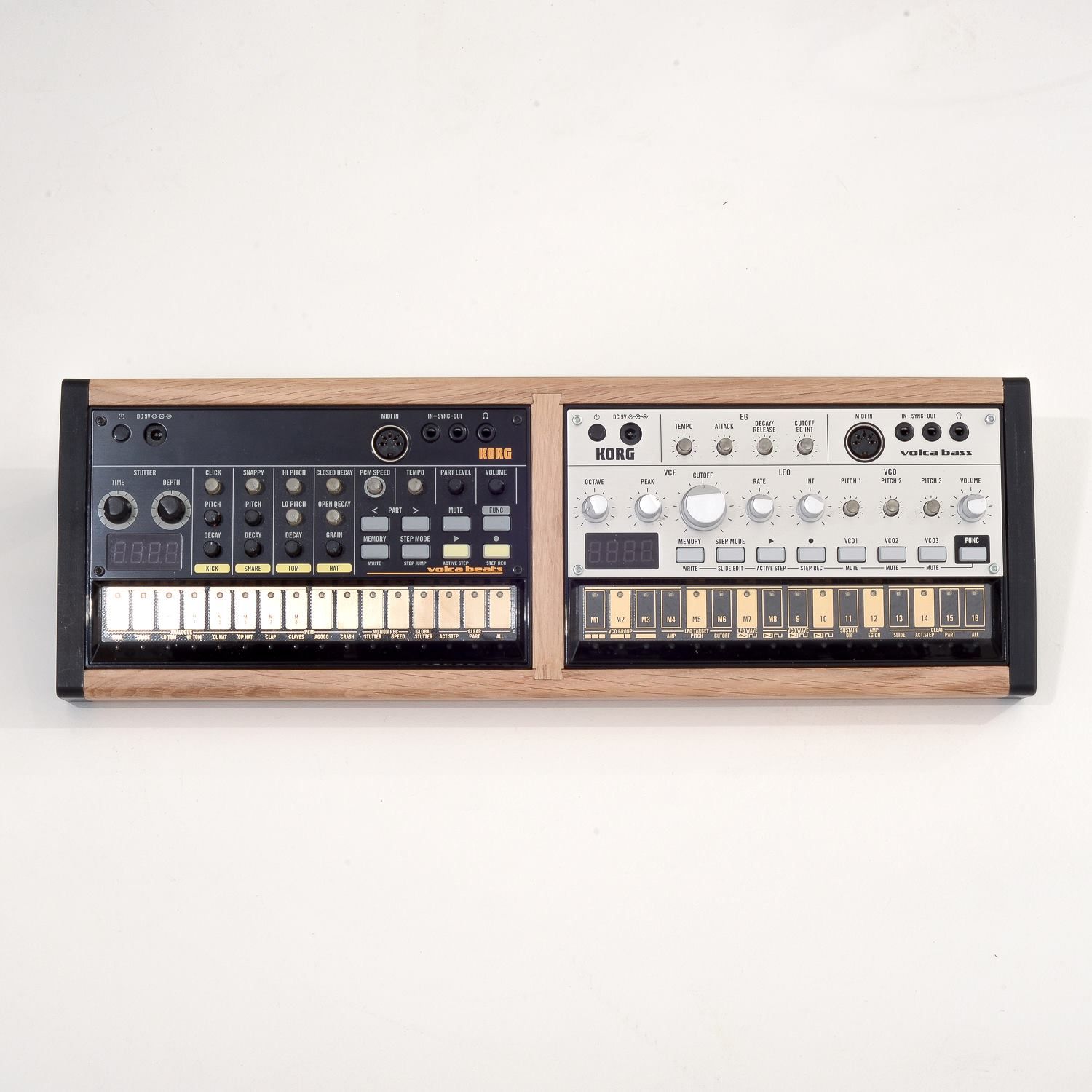 Like the original Swingcheeks, these Volca Dual Swingcheeks come in black/white and red. These Volca Dual Swingcheeks are designed as a tilting ergonomic stand/case. The dual width stand/case fits 2 Korg Volcas. Black/White 3D printed end cheeks with swing out legs and solid waxed oak horizontals.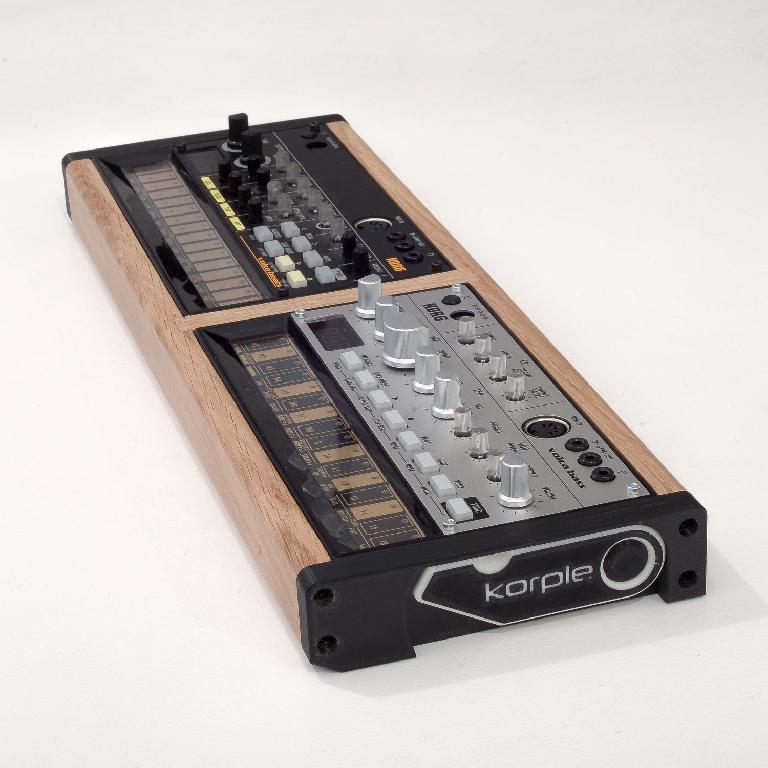 Fits:
Volca Bass
Volca Beats
Volca Keys
Volca Sample
Volca FM
Volca Kick
You can easily change between a flat desktop and a tilted ergonomic orientation. The Volcas fit snugly into the case and are held by friction. Simply push out from underneath to remove.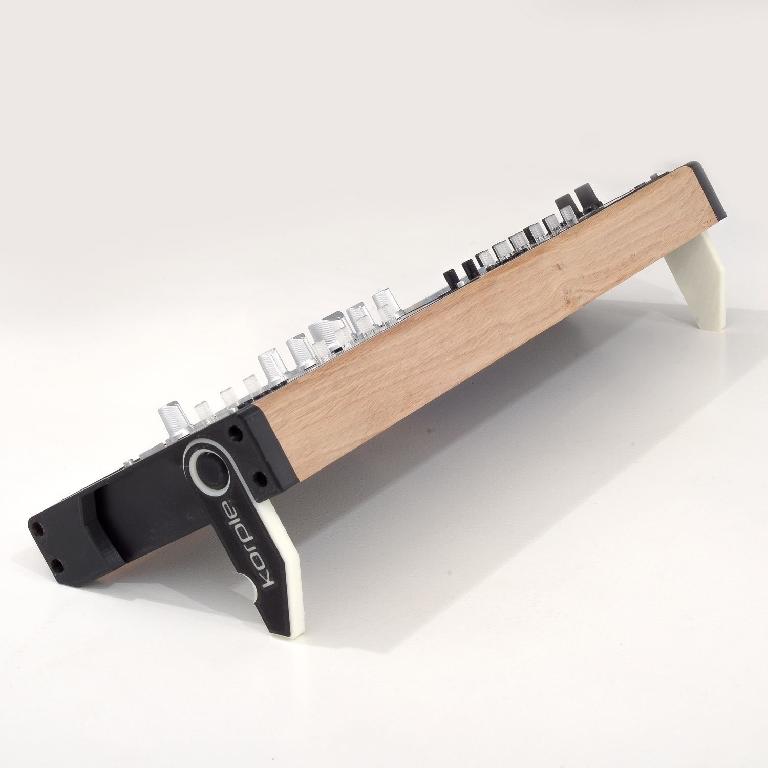 [courses_slider]
Oh, and in case you're wondering... the Korg Volcas are not included with the Swingcheek case/stand!
Where single Swingcheek cases retail for £35, the dual version is only a tad more at £45 GBP making it a better deal for those with more than one volca synth in the studio.