Meet MiniMo, €25 8-Bit Modular Synthesizer
If you thought getting into modular synthesis could bankrupt you, think again. These tiny, cheerful looking 8-bit synth modules, MiniMo, are flexible, adaptable and extremely affordable.
There's cheap and there's cheap. The MiniMo 8-bit modular synthesizer at less than €25 is cheap, but it's capable and if that price seems too much to bear, you can get it as a DIY kit (soldering required) for just €14.95.
MiniMo are based on the ATtiny85 processor, a relative of the Arduino. "All miniMOs are identical; you load them with different programs according to the system you want to make. If you have three modules, you can program them to be three oscillators, or two oscillators and a filter, or a sequencer, an oscillator and an envelope generator, or any other configuration that suits your fancy."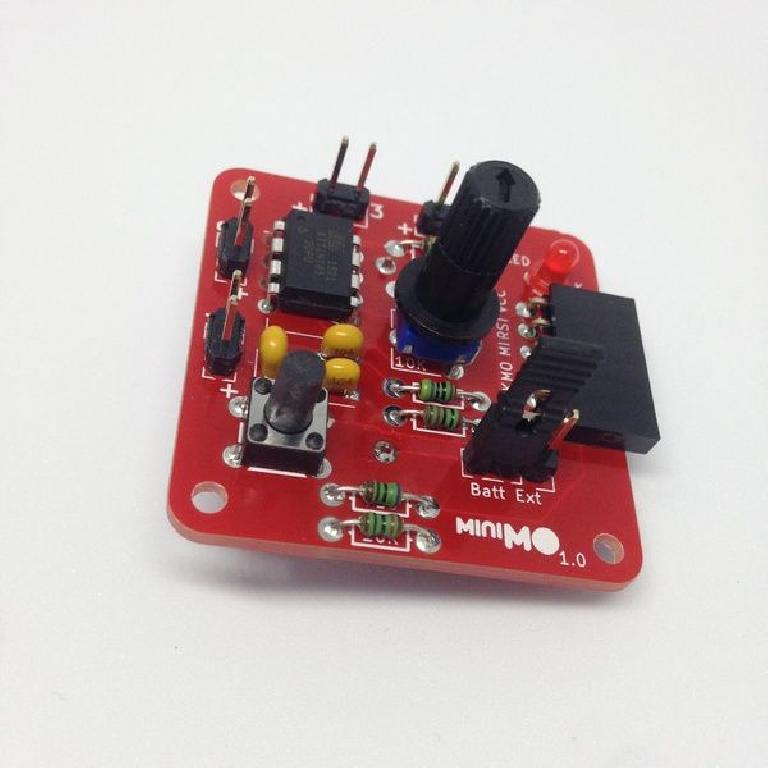 MiniMo Specifications:
ATtiny85 processor with 8K flash, 512 bytes of SRAM and 512 bytes of EEPROM
Runs at 8MHz (configurable)
Powered with cell battery or an external source, from 3 up to 5V
Four configurable external I/O ports
Programmable via ISP, compatible with Arduino IDE
Size: 38x40x30.5 mm (assembled)
RoHS PCB and components/Lead-free solder (when ordered assembled)
Mounting holes for legs or covers (or a keychain!)