We've shared tons of excellent tips to help you mix better over the past few months'¦ now here are 5 things you need to avoid doing when mixing, specifically with your mixing faders.
Mixing is both an art and a science and involves creative decisions, judgement and also an understanding of the technology at work if you are to really get the most out of it. We'll show you some of the most important things to watch out for while you're prodding the faders'¦

#1 - Fader Creep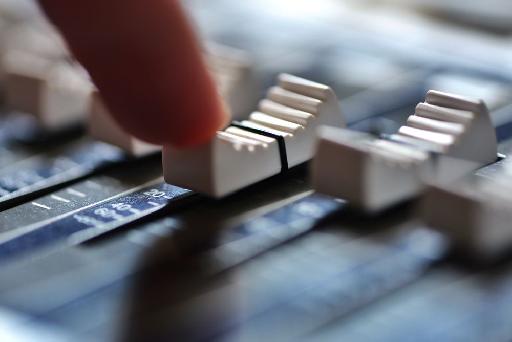 Although this sounds like the name of a heavy metal band, it's actually a pitfall you have to watch out for when mixing. It's tempting to bring an element up in the mix by pushing its fader a bit higher. Then the drums are a bit quiet by comparison, so you nudge them up a bit too and if you keep doing this you can find you're running loads of channels up near the top of their faders. You don't really want to be pushing too many channels above the zero mark if possible so instead of nudging upwards, think about actually bringing everything down a little then raising the master fader, or using EQ or compression to control the prominence of sounds instead of level faders.
#2 - Check Stereo Linking
Most DAWs will by default use linked stereo faders. Much of the time this is fine, as you will want to alter the volume of the left and right channels of a stereo sound by exactly the same amount. If you choose to unlink them however, be aware that setting different levels for left and right will alter the way the sound sits in the mix. In a situation where left and right channels contain different sounds or sounds of different volumes, splitting their faders can be useful. Otherwise, stick with linked stereo.
#3 - Trace the Signal Path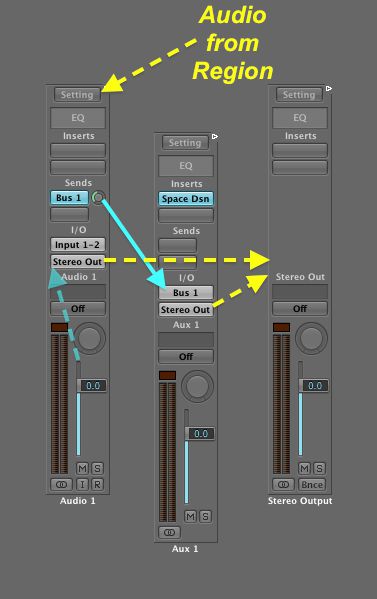 Example figure showing signal flow in Logic Pro 9 from this excellent article by Peter Schwartz: http://www.askaudiomag.com/articles/signal-flow-in-logic-101
Sometimes you might look at your session and wonder why the volume you're hearing bears little relation to the level meters you are seeing. It might sound loud but be showing less level visually, or be too quiet but showing loads of lights on the meters. The cause is usually a level set incorrectly somewhere along the line. Remember you have channel faders, potentially also group, bus or send effect faders, a master fader, an audio interface physical level control and possibly also level controls on your powered monitor speakers. If any one of these is set too high or too low it will cause a mystifying discrepancy between what you see and what you hear, so be sure to check all levels.
#4 - Surround is Different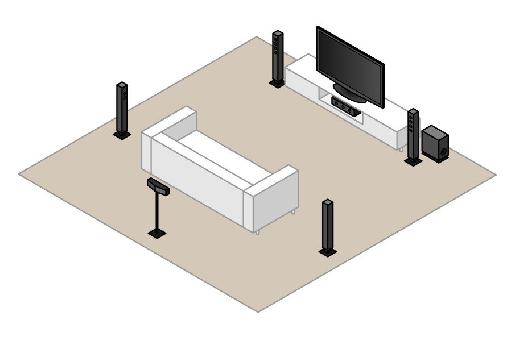 If you do happen to be mixing in surround, the regular laws of stereo mixing don't apply. People perceive sound coming from the side or from behind them differently to that from stereo speakers. So the placement of the sound in the surround field is just as important as the level of the fader for that channel, and you must take this into account.
#5 - Don't Make Do with Vague Adjustments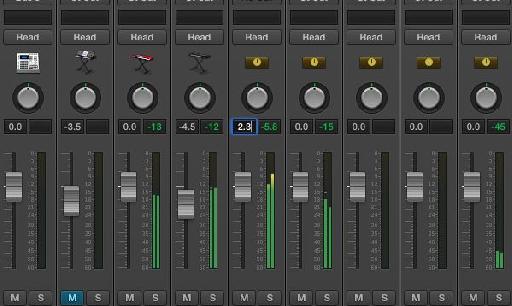 Even more than hardware faders, software faders let you make tiny adjustments to their level. Moving a fader with a mouse makes normal changes, but holding the Shift key or the key specific to this task in your DAW while dragging will often make much smaller changes. In most DAWs you can even enter a numerical value for a gain setting, letting you make incredibly fine alterations to a channel's level, and this can be really useful.