In reducing the size of the NF-1 into the NF-1m, Minimodor, you'd expect there be fewer features and power. However, this little brother to the NF-1 packs all the power and adds some more features!
We were seriously impressed by the Modor Music NF-1 synthesizer when we saw it at Superbooth 2016 and then when Sara Sims reviewed it our love for it continued. So, we were excited Modor introduced the NF-1m at Superbooth 2017.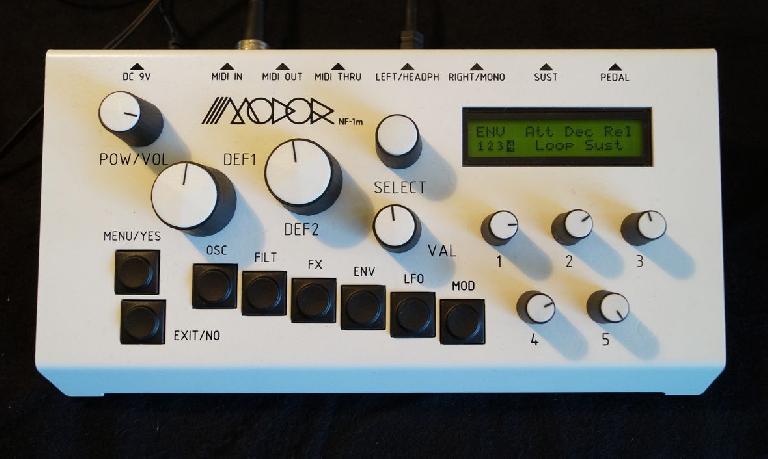 So the NF-1m is exactly the same architecture and sound engine as the NF-1. It's the same synth, but much smaller, more compact and portable and it's even cheaper too!
Here's a short video with a sound demo of the Modor NF-1m from Superbooth 2017:
What's New / Different?
N

ew rotary controls with a more stable feeling than the controls on the original NF-1

New DAC

Midi over USB

MPE-support (for Roli, Linnstrument, and similar instruments)
NOTE: the new batch of our main synth, the NF-1, will also feature this new DAC & more stable knobs! MPE was already added in the latest free available OS-update.
NF-1m Specifications
POLYPHONY
8 voices
Poly, Mono and Mono-legato modes
MEMORY
448 patches, 14 banks [A-N] of 32 patches
All factory presets overwritable
CONNECTIONS
9V, 600mA adapter connection, positive voltage on center pin
MIDI IN/THRU/OUT connections, 3x 5-pin DIN connection
Audio Left and Right outputs, 6.35mm mono jack
Sustain switch, 6.35mm mono jack
Volume/modulation pedal, 6.35mm stereo jack
MIDI over USB connector
DISPLAY
16x2 green backlit LCD display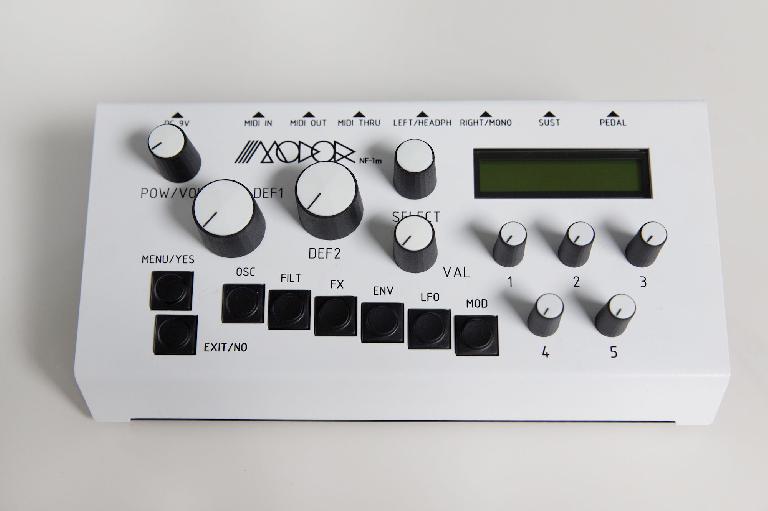 [courses_slider]
FRONT PANEL CONTROLS
8 rotary knobs
8 pushbuttons
1 rotary encoder
1 Power switch/volume knob
MIDI
Full realtime MIDI control of all sound parameters
Pitch Bend, Modwheel (CTRL#1), Expression pedal (CTRL#7), Breath Control, Velocity and Aftertouch can be used as modulation sources
MEASUREMENTS
Width: 248mm
Height: 70mm
Depth: 120mm
The Modor NF-1m has an official price of €579, MSRP. This synth should be shipping very soon indeed.