Fifty years after the original Moog Music announce the return of the Moog Synthesizer IIIc to production for a very limited time.
Don't expect it to be cheap. The Moog Synthesizer IIIc is being reintroduced some 50 years after it was originally made by Bob Moog. It will be a limited edition of 25 units and will probably require you to re-mortgage your home or sell your entire studio a few times over... but it's Moog, right. So, it'll be worth it!
It's an impressive beast and one we don't think is on Behringer's radar to clone... but then you never know ;-)
Here's the Moog Synthesizer IIIc in action:
So, what's so special about the Moog Synthesizer IIIc? It was one of the first self-contained synths made by Robert Moog. As Moog Music Inc. explain on their site, "The Moog Synthesizer IIIc -- the "c" referring to the walnut "console" cabinet -- musicians could purchase a complete instrument pre-configured for logical access to a range of facilities usually associated with the largest classical studios."
"Through archival designs, so-called obsolete electronics, and outmoded production processes, we are rediscovering the magic of our past. It's a privilege to build instruments in this way; it lets us reimagine what future tools can be. There is so much potential in this history." - Anna Montoya, Moog Production Engineer.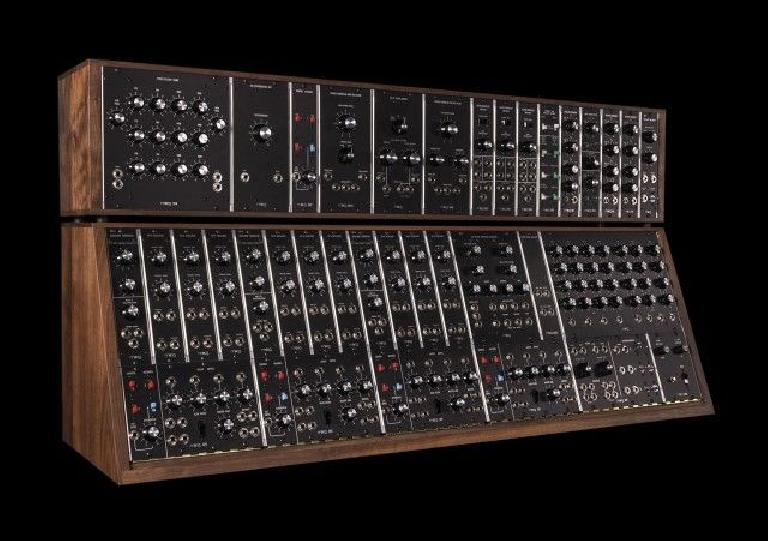 Moog Music tells us that "every Synthesizer IIIc will be built using all-original documentation, art, and circuit board files. Each instrument features thirty-six hand-stuffed, hand-soldered modules, including ten 901-Series audio oscillators, the 984 Matrix Mixer, and the 905 Spring Reverb. All modules are securely mounted into two hand-finished, solid walnut console cabinets at the Moog factory in Asheville, NC."
Excited yet?
We're not yet sure what the price will be for this remade piece of synthesier history, but needless to say it might be beyond the budget of the average bedroom musician.
[courses_slider]