Are you distracted by too many choices when it comes to mapping your MIDI controller to your DAW? Exerting too much effort on non-musical tasks? Timo Preece explores auto and manual mapping in-depth.
Limitless Possibility and Strategic Planning
Not unlike the multiple roles computer musicians fill, many modern commercially available hardware control devices are being designed with similar multipurpose, multitasking functionality in mind. Controllers such as Ableton's Push, the Novation Launchpad and the Akai APC Series are well thought-out, versatile studio/performance tools.
Units like these offer users seemingly limitless possibility for creative potential straight out of the box, simply plug and play. Push is an excellent example. It is an all-in-one Swiss Army knife that acts as a non-linear clip launcher, melodic step sequencer, keyboard, mixer, device browser, effects control system, drum machine and a plethora of other functions for controlling Ableton Live.
However, as I have witnessed in my own performance, the need for a limited set of choices in a custom setup is significantly important. Without careful strategic planning, setting up boundaries ahead of time, I am often distracted by too many choices and exert too much effort on non-musical tasks. It is easy to spend my time exploring options and getting lost navigating menus, banks and sub-banks.
By limiting what we choose to control and interact with, we define our role as performers. It is my belief that performance, sound production and artistic vision is defined by the choices we make. How we decide to use our tools dictates how we choose to focus our attention.
We'll start our discussion by defining two different types of control.
Automatic Control
Automatic, instant or control surface mapping enables hardware to intuitively map to software parameters. This facilitates encoders, buttons and sliders to serve multiple functions by automatically reassigning them depending on the device or parameter in focus.

In the figure below, the 'blue hand' icon located on the device title bar indicates that a hardware controller is automatically mapped to control this particular device. Subsequently, if a user clicks on the title bar of another device, the hardware updates and the same encoders control parameters of the newly chosen device.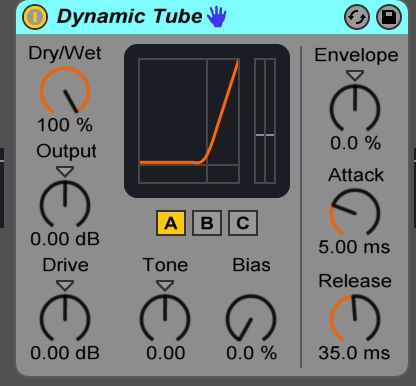 Fixed Mapping
Manual mapping differs in that each MIDI assigned hardware component is fixed to a single (or set of) user defined software parameters. This remains constant unless manually reassigned.
If using Ableton Live, this functionality can be activated by going to the MIDI Sync preferences and enabling the Remote option.

To make manual assignments, activate the MIDI Map Mode Switch to toggle MIDI Map Mode. Clicking on most any software parameter (colored blue) and sending a controller message from your hardware assigns that note or controller value to a selected parameter.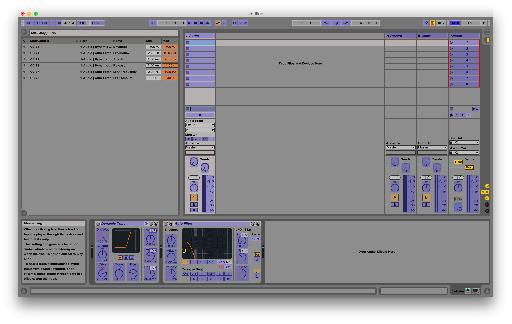 Both Sides of the Coin
Instant mapping denotes the more current trend of automatic mapped control where a single hardware component is not fixed to a particular parameter. This type of mapping allows the user to control whichever instrument or device is selected or in focus. Whilst this flexibility is extremely useful for studio production, it can be distracting at times for stage performance.
Automatic mapping gives the user the ability to control most anything in the session without predetermined mapping. However, navigating the setup often requires banking through menus and submenus to locate desired controls. If the hardware controller does not have a visual readout such as a scribble strip, performers tend to be more inclined to rely on their computer screens.
Hard mapping, or one to one mapping is efficient because of its literalness; essentially what you touch is what you get. The usefulness of this method is that it builds strong tactile relationships that increase the familiarity and playability of the setup.
This process is much like learning a traditional instrument'¦ guitar, violin, piano, etc. Although the tuning may change, more often the strings, keys or basic build of the instruments do not. Skilled traditional instrumentalists rely on repetition and muscle memory to gain proficiency. Many of them do not need to look at their instruments to know where a particular note is.
Bridging the Gap
In my own practice, I have tried to amalgamate these two methods by implementing a combination of both manual and automatic mapping. The challenge is finding a balance between the two and understanding where you need flexibility and where you don't.
The following are some considerations and guidelines:
Where do I need flexibility? '¨

Which parameters do I use most? '¨

How does the design of my setup aid or interfere with how I manage time and attention during my performance? '¨

Recognize there are physical limitations of a single performer to manage the multitude of tasks required to control every single aspect of computer instrumentation on the fly.

Maximum flexibility to change any thing at any point is not always the best practice.'¨

Balancing Act in Action
Although each performer's approach will differ based on their own needs, below is a basic example of how one might implement both systems into a setup.
Automatic Mapping to:
Launch clips and scenes

Navigate tracks

Operate Mixer Controls

Manual Mapping to:'¨
Control predetermined track and master effects

Play virtual instruments.

Separate hardware controllers for each dedicated type of instrument.

Trigger Pads - Drums

Keyboard - Synth
Hardware Controller Layout:
PUSH, APC or Launchpad to control automatic mapping functions

nanoKONTROL for manipulating manually mapped effect parameters

QuNeo for playing drum racks

Novation Launchkey for playing pitched synth instruments

Although this example requires several pieces of equipment, it denotes how a setup might benefit by dividing each hardware device to a dedicated function or set of functions. With practice, a performer can reach for the same hardware controls time and time again and achieve the same results without needing to navigate menus and sub-menus.
This type of approach reinforces muscle memory which in turn leads to more fluid tactile control. It builds confidence, keeps performers from second guessing which device they are controlling and works wonders for those wanting to be less dependent on the computer screen.
User Mode
Although it may be preferable to have separate dedicated hardware units for different functions, it might not always be feasible, convenient or affordable. As an alternative, you can still map out a single controller in much the same fashion.
PUSH for example has a User Mode. With the press of a button you enter an alternate world. Each of the controls in this mode allow for a separate layer of manual MIDI mapping. Press User Mode again and you're back to automap territory.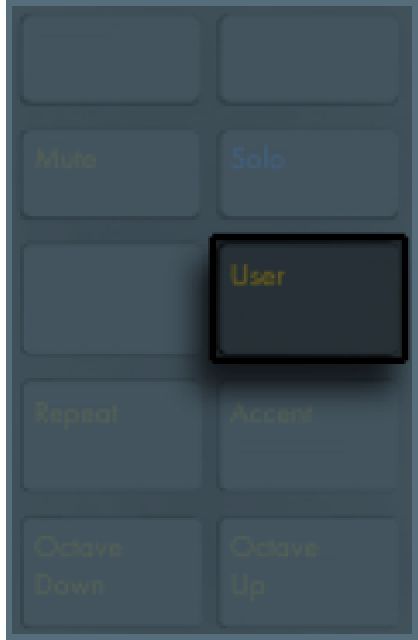 On the AKAI APC Series, a performer can override pre-mapped functions of all hardware controls. As previously described, simply switch on remote control functionality under the MIDI Sync preference and start MIDI Mapping. A user can easily override manual mapping by deactivating the remote switch in the MIDI Sync preferences. Reenable it by switching it on again.
Limitations to Remove Limitations
Manual mapping limits the amount of parameters a performer can control at any given time. We often view limitation as an undesirable quality. However, without clearly delineated boundaries, it is easy to lose focus and be distracted by too many options.
Robert Henke (aka '˜Monolake'), one of the founding developers of Ableton Live, corroborates in an interview at MUTEK 2014.
'Limitations are really powerful'¦Limitations help me to rethink my priorities'¦ It helps inspiration if you have guidelines'¦ The biggest decision is what not to use.' ('Interview with Robert Henke about Lumière | Ableton' 2014 @ 00:07:45)