Musicians & Producers: Would You Pay For An Apple Software & Hardware Subscription?
An all-in-one subscription to Apple's software and hardware ecosystem is an interesting idea. Is this something that could help keep your gear current while keeping costs manageable?
Musicians and producers love their equipment. It's the heart of their studio and it enables them to be creative. But would you pay for an all-in-one Apple subscription that gave you access not only to things like Apple Music, movies and TV stations but also regular hardware upgrades for your phone, iPad and even your Mac as well as Logic Pro and other Apple products? Would you like to see Apple offer "Producer Bundles"?
That's the intriguing question raised by a new suggestion by anaylst Horace Dediu that this is one way Apple could smooth out its revenue stream, which currently experiences significant peaks and troughs with seasonal variations especially in hardware sales. People are hanging on to their iPhones and Macs for longer than ever. Partly because they don't age as badly and also because the initial purchase cost is high. This means Apple risks becoming a "hit-driven" company rather than one that delivers smooth profits performance over time.
When you actually stop and think about it, this isn't such a crazy idea. After all, Apple already operates several subscription models with Apple Music, iPhone upgrade plans and iCloud storage - and is widely believed to be developing a TV and movie subscription service as well. It wouldn't be a great stretch to create tiers or bundles that people could customise to suit their needs and that incorporated services, software and hardware. You can already spec up a new MacBook Pro, why not a bunch of other Apple products along with it?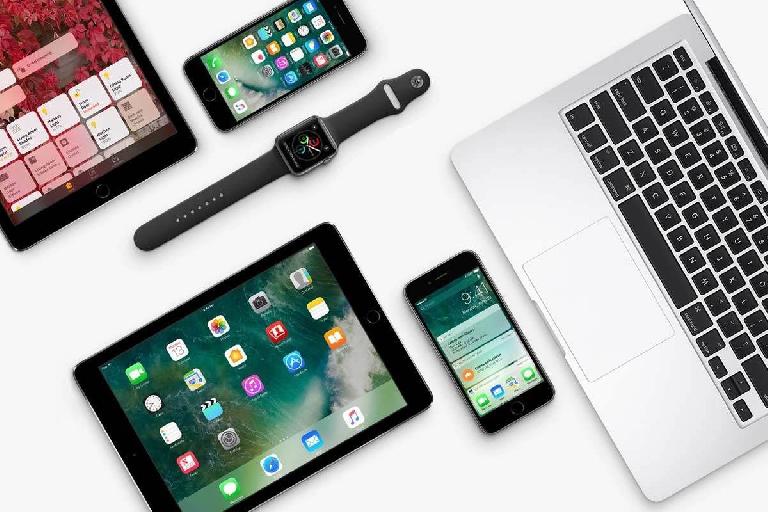 From a music producer's perspective this could be a great move, not least because we tend to be quite a gear-hungry bunch, and also because music production really does test the limits of our computers so many producers are more frequent upgraders than the average Mac user. It would also have the advantage of spreading the not insignificant costs of new Apple hardware over time, as well as meaning you knew in advance what your monthly costs for it would be. As Apple develops Logic Pro, it woud be nice to know your updates would be rolled into a manageable monthly cost.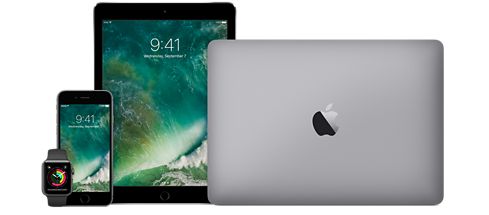 On the other hand, there are still producers running older versions of Logic Pro X or other DAWs on older Macs that just work here and now. Upgrading a Mac every few years might not be in everyone's interest if the associated audio interfaces, MIDI controllers and other outboard gear needs to be upgraded to work with the new macOS or iOS that inevitably becomes standard issue with every Apple hardware upgrade. There is an argument for maintaining a stable hardware and software-based studio setup that does what you need and doesn't need to be "improved" upon every few years.
Let's imagine a couple of hypothetical Apple Musician Bundles:
1. Premium Package
A new MacBook Pro 15 inch, fully loaded every 3 years. A new 64GB flagship iPhone and iPad Pro every 2 years. Access to Apple Music, Apple TV and Movies and a HomePod. Lifetime updates of Logic Pro X and 1TB iCloud Storage.
2. Essential Package
A new 13 inch MacBook Pro every 3 years. A new mid range iPhone every 2 years. Access to Apple Music, Logic Pro X and 50GB iCloud storage.
Obviously these are purely hypothetical bundles and the pricing would be anyone's guess, but they are certainly within Apple's capability to offer. There's also the well-known psychological factor that large sums seem less frightening when broken down into smaller regular payments - just look at any mortgage or car loan.
Throw in health monitoring, an iCloud subscription, Apple Music, Apple's original programming and more into a cable-television-like bundle, or a la carte, and Apple could go from being a hit-driven company to one that throws off predictable, consistent, subscription-based revenue. Think of it as Apple Prime. (Horace Dediu).
There are arguments against it too of course, although you'd have to assume these kinds of subscriptions would be optional, and not the only way to buy gear. Set bundles might be too restrictive for notoriously picky musician types who tend to be very specific about exactly what they want. And if you make the bundles hyper-customisable they could get too complex. Although it has departed somewhat from its founding philosophy of its entire product line having to fit on one table, Apple still doesn't like unneccessary clutter.
So is this the kind of thing you'd like to see them do? What kind of deals would you like to see if Apple did go down this road? Would a subscription service entice you to use Apple products in your music studio, or put you off? Let us know in the comments!