The AS800 condenser microphone captures everything from vocal whispers to thundering drums. Here's what you need to know about this studio mic.
ANAHEIM, CALIFORNIA — December 18, 2019 — On-Stage will unveil its new AS800 FET Condenser Microphone during The 2020 NAMM Show in Anaheim, California, at booth 10713. Ideal for both home recording setups as well as commercial studios, the new AS800 captures everything from soft vocal whispers to thundering kick drums with detailed clarity. Featuring an attractive price point, the AS800 makes a perfect audio recording companion for both beginner and professional podcasters on a budget.
"This full-range mic delivers smooth, detailed sound reproduction coupled with the flexibility to handle diverse sources without distorting," explained Christopher Roberts, Product Line Manager for On-Stage. "For those looking to take video of their audio recording, the AS800 features a small profile and doesn't dominate the camera."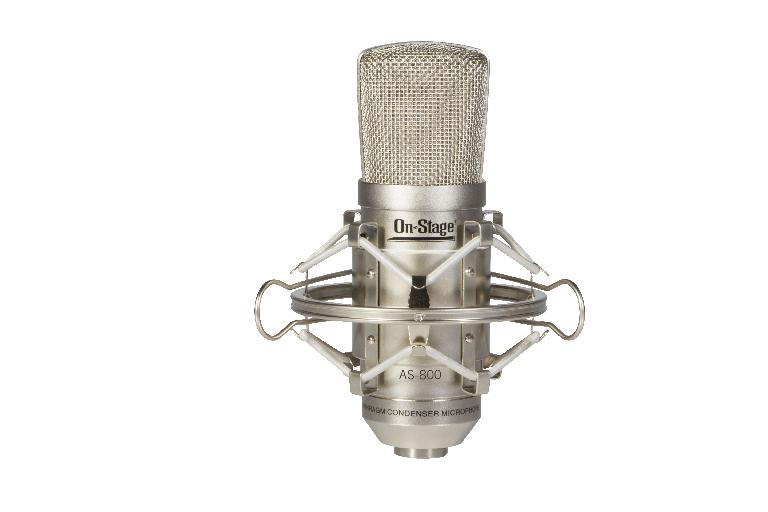 An included shock mount isolates the mic from external vibrations to reduce unwanted rumble. The AS800 comes equipped with a carrying case for easy transportation and a storage pouch to keep the capsule free from dust.
For more information, please visit on-stage.com.