The new free plugin from IK lets you control transport, instruments and effects in Logic Pro X and GarageBand from the iRig Keys I/O's hardware.
We were suitably impressed when we road tested IK Multimedia's iRig Keys I/O - you can check out the review here. And now the company has made it an even better proposition with the addition of a plugin that enables you to use the hardware as a control surface for Logic Pro X and GarageBand. Here's what they told us about it.
"IK Multimedia is pleased to announce a new plug-in is available for iRig Keys I/O that enables control surface integration for GarageBand® and Logic Pro® X. Using the touch-sensitive knobs and buttons on iRig Keys I/O this allows users to control functions such as: transport control with play, record, fast-forward and rewind buttons; moving the play head forward or backward via the data knob; looping on/off by pressing the data knob, and rotary knob control of the main parameters for effects and instruments in Logic Pro X and GarageBand."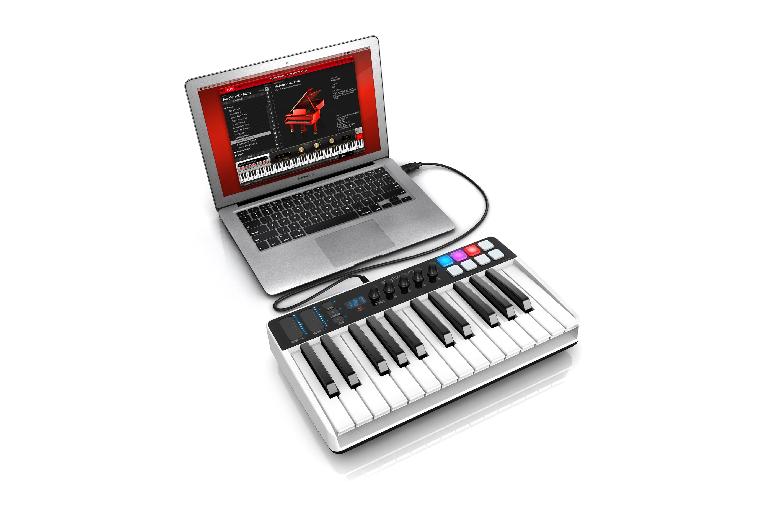 After installing the appropriate Control Surface plug-in for your Mac, you will easily be able to control Logic Pro or GarageBand directly from your iRig Keys I/O. iRig Keys I/O is available from the IK Multimedia online store and IK authorized dealers worldwide for $/€299.99 for the 49-key version and $/€199.99 for the 25-key version.
Download the iRig Keys I/O Control Surface Plug-in for Logic from "My Products" section of your
User Area
(you must first register your iRig Keys I/O product).