What can you buy for €6 these days? A beer, a coffee... and a really cool software editor and plugin that will make your Roland Boutique TR-08 Rhythm Composer an even better drum machine in many ways.
If you've been looking for standalone software (or a plugin) to bring greater functionality to your hardware synths like the Roland Boutique TR-08, then Momo Müller's editors are worth checking out. Not only do they enhance the usage of your hardware synth, but they're also extremely affordable. In this case the TR-08 editor (for Mac and PC) is just 5,90€!
Here's what Momo tells us about his newly released TR-08 synth editor:
The "TR-08 Midi Editor". The Midi Controller for the Roland Boutique TR-08 Rhythm Composer. It is available as VST and Standalone for PC 32/64 Bit and Mac as VST, AU and Standalone. The TR-08 parameters can be automated, they can be stored in your Project. With the X-Y-Pad any controller can be selected and controlled. You can save your sound as VST Presets (..fxp).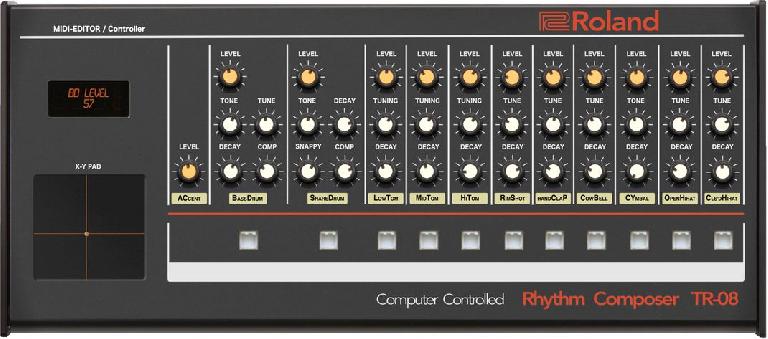 The hidden parameters "Tune","Comp" for BD and SD, "Decay" for RS, Clap, CB, Tom and CY and "Tune" for RS, CB, OH, Clap and CH , can be changed on the "TR-08 Midi Editor", which are not present on the TR-08 surface.
It makes it easier to adjust the sound accurately, which is difficult with the small knobs.