The desk that fits the needs of musicians and producers, Platform from Output, is now available to get into your studio in Europe. Yes, the wait is over.
If you're looking for a desk designed with your music studio in mind, but that still looks like a desk you'd love to use then Output's Platform is an option to consider. Released just a few months ago, JAde Wii put it through a test in her review for Ask.Audio. But at the time it was available only in North America.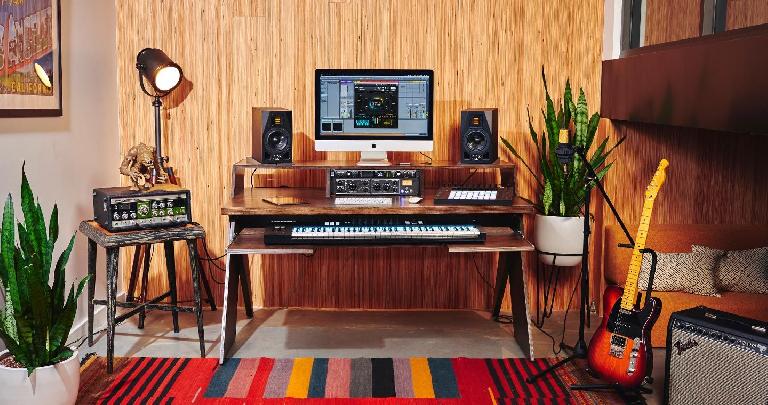 Now European musicians, producers and desk lovers can pre-order one for their studios. Shipping starts in 6 weeks (just in time for Christmas)! But pre-orders are on a limited basis, so get in their quick if you want / need a Platform in your studio to keep all your cables, music gear and your screative space organized and safe.
Here's the video by JAde Wii on the Platform:
Pricing & Availability
Natural Desk: €699 + €99 shipping
Brown Desk: €799 + €99 shipping
Natural w Tray: €849 + €99 shipping
Brown w Tray: €949 + €99 shipping
Pre-Orders begin shipping to Europe late November 2017.