Output Teases New Product. What Is It?
Something new is coming from the talented folk at Output. But it's not a plugin and it's not what you're expecting...
Editor's Note: We know what it is... but we can't (and won't) tell you until we get the green light from Output. What I will say is that it's definitely not what you're expecting!
Output, in a relatively short space of time, have become associated with creating cutting-edge Kontakt instruments, plugins with attitude, and sounds equally at home in film and game scores as they are in modern electronic tracks. Yes - unique, different and fresh.
So it's no surprise their next product is going to be a little different... but, really, you might never guess this one in a million years, but that doesn't make it less fun trying?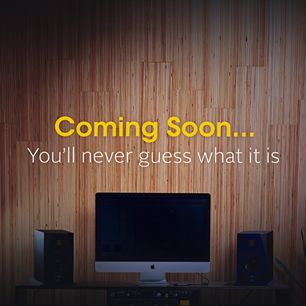 Here's the original teaser post on Output's Facebook page (we don't have perimssion to embed it here) and the clues Output have left for you to mull over are below:
#1. It's not a plugin.

#2. Built for musicians, by musicians.

#3. It doesn't make a single sound.
The product launch is probably coming soon, so we'll be put out of our misery shortly!
We'll let you know as soon as we are given permimssion to tell you about this new product.
In the meantime, you might like to check out the excellent current offerings from Output like REV, Analog Strings, Substance, Movement, Exhale and Signal here: https://output.com/products