The After Dark toy synthesizer lets anyone make amazing music, just like a real DJ or producer.
Playtime Engineering announced today that the Blipblox After Dark toy synthesizer is available for pre-sale now. With production already well underway, Playtime Engineering is utilizing the Indiegogo crowdfund
platform to manage pre-sale orders with product delivery by November 2020. Campaign supporters will enjoy a $20 off discount from the After Dark retail price of $199.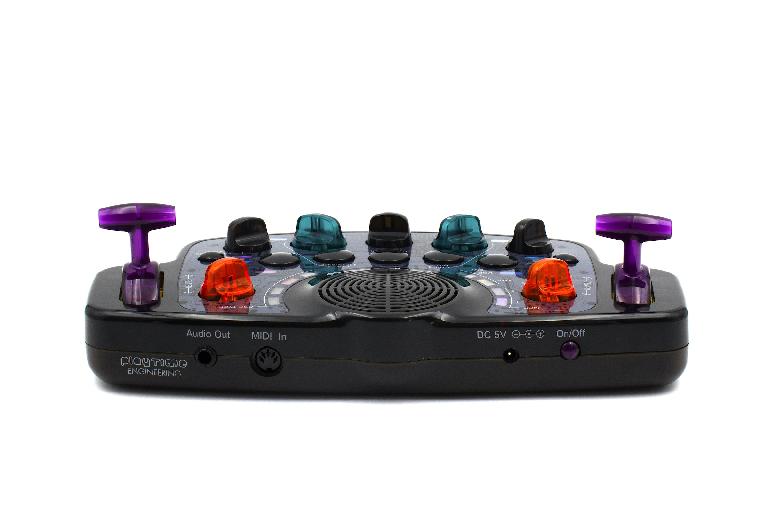 First introduced at NAMM 2020, the Blipblox After Dark is the second product from the San Francisco-based music toy design company.
With mature styling, and all new software and electronics the After Dark is bursting with new features:
Loaded with over 300 melodies custom-made by professional musicians.
Sixteen oscillator schemes with a wide range of synthesis methods including pulse width and frequency modulation, sync and detune.
ROM-based wavetables with 256 unique tones that can be scanned and morphed, giving the After Dark a range of synthesis possabilities never before seen on a device in this price range.
Resonant multi-mode filter and a stereo multi-tap delay produce rich, professional sounds right from the output.
A built-in drum machine loaded with over a 100 pitch-shifting drum samples turns your synthesized sounds into danceable grooves.
Ready to be integrated into a studio just like any other professional synthesizer using 5-pin MIDI-In and stereo 1⁄4" Audio Out.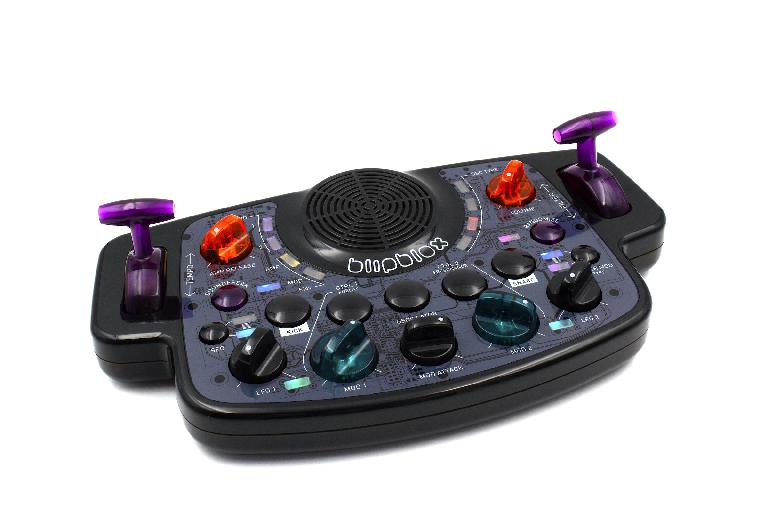 Blipblox synthesizers are uniquely designed to be completely safe for kids. Like the original, the After Dark is one of the only synthesizers fully certified to international toy safety standards for ages 3 and up.